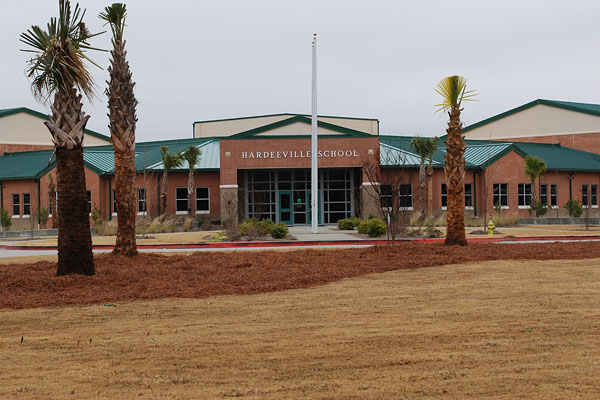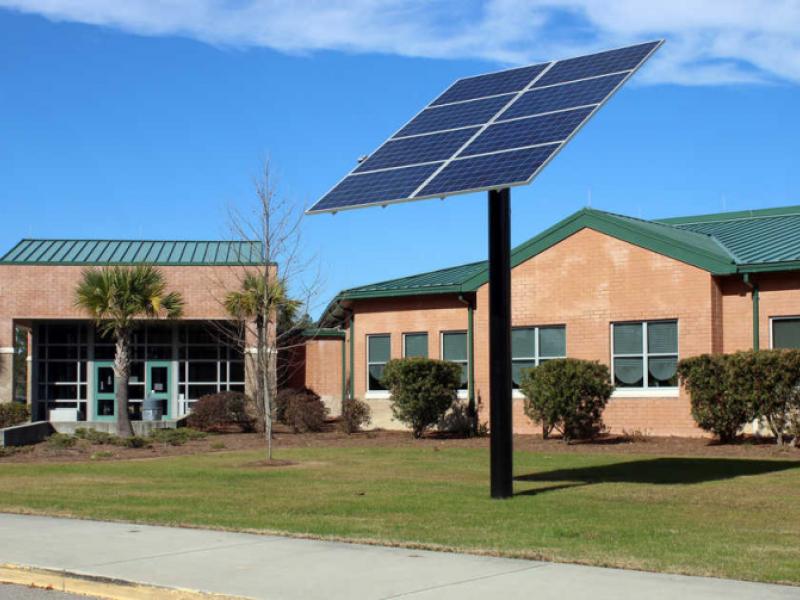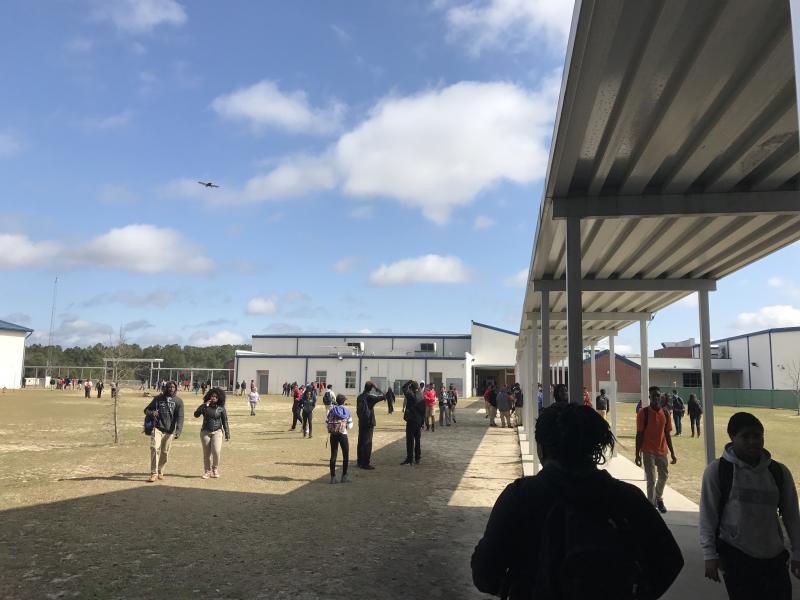 This is a rural camp! Buses are NOT PERMITTED because of dirt roads and driveways and lack of places for them to turn around. VANS are very much appreciated! In addition, some sites are as much as a 45 min drive from the school. But it's a very rewarding camp because the people we serve are truly in need!
There are very few (if any) opportunities to work indoors at social agencies.  We need skilled workers to help with ramp building and stair repair. At minimum campers will be painting (indoors and outdoors), cleaning, power washing, doing yard work and repairing screens.  Be prepared to work in South Carolina heat serving the residents of the Low Country!
Air-Conditioning: There is A/C throughout the building but it is controlled by the central office. This means some rooms may be warmer than others, so we recommend you bring box/personal fans for sleeping areas to ensure cool sleeping temperatures.
Showers: There are four locker rooms with separate showers for the adults, but the boys' locker room is communal.
Program Area: The program area is in the gym.
Sleeping Arrangements: The campers sleep in classrooms. It is a two-story school so guys and girls will be on separate floors.
In the years before the Civil War, rice and sea island cotton plantations brought great wealth to Beaufort County. Bluffton, in that time, was generally used as a "slave town" for the wealthy home owners on Hilton Head Island. Since this time Hilton Head Island has become a major tourist attraction, but many of the original slave families still dwell, in poverty, in an around Bluffton. CHWC is here to reach out to these families and to make a difference in the lives of those people who have been looked over and forgotten.
The majority of projects are home sites that need a lot of work. This tends to be a camp where campers learn new skills…it's much more than painting.
Hilton Head Island Beaches
Broad Creek Kayak Company
Tours leave daily from The Old Oyster Factory Restaurant. Sunset & Sunrise and anything in between. Great trip.
Very relaxing and fun.
http://www.outsidehiltonhead.com
Flying Circus Sailing Charters
The ultimate sailing experience! The Environmentally Friendly Way to enjoy nature. This experience will change your image of sailing forever.
843-785-7131 (reservations are necessary)
http://www.hiltonheadisland.com/sailing