| | | |
| --- | --- | --- |
| | International (Entering 10th & Up) | June 16-21 or 22 |
Home Base
Convento San Serafín – Casa Guadalupe
Home of the Franciscan Friars of Renewal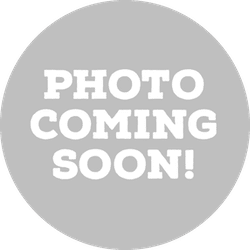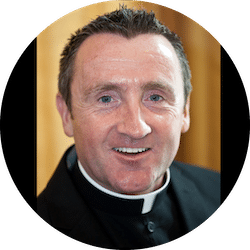 Chaplain: Fr. Karl Bergin
Pricing:
Honduras (Flights NOT included):

Without Freeday: $795 (Depart June 21st)
With Freeday (Zip lining): $925 (Depart June 22nd)

Arrival/Departure Times:

Arrival on the 16th must be before 4pm
Departures must be before 2:30pm (either date)

Please visit our pricing & payments page for more details.
Housing:
Sleeping: Bunk Beds at the Retreat Center
A/C: No air conditioning but very breezy and cool in evenings
Showers: Individual shower spaces
Travel:
Groups will fly into Palmerola International Airport in Comayagua (XPL).
The retreat center is about 15 minutes from the airport.
All ground transportation for the week is included.
There will be a CHWC representative to pick up all campers from the airport and ride the bus (not air-conditioned) with them to the retreat center.
Passports are required for Honduras and must be valid for 6 months past the date of entry. Visas are not required.
Safety:
Safety is a paramount concern for the Catholic Heart Workcamp trip to Honduras. With over a decade of experience and multiple trips to this region each year by our manager, Myrna, we want to address any security questions you may have and assure you of the safety of all participants.
CHWC has established a partnership with Missioners of Christ (MOC), an organization Myrna has collaborated with since 2013. MOC conducts 8-10 missions annually (with the exception of 2020) in Honduras, and during this time, there have been no security incidents. MOC places an unwavering emphasis on security protocols and ensures that safety is always the top priority.
It's essential to note that while the country as a whole may have security concerns, the specific area where our mission takes place differs in its security profile. We will be staying at a secure retreat center administered by the Franciscan Friars of the Renewal. This facility is fortified with robust security measures, including fortified walls, and we have a dedicated armed security team overseeing the premises, especially during large group trips.
For added safety, groups will be accompanied by missioners from MOC and CHWC staff throughout their journey in Honduras. This includes escorts to and from the airport, worksites, and during free day activities. Additionally, we are conveniently located just 8 minutes away from the new Honduran airport, ensuring swift and secure transportation.
Your safety is our priority, and we are committed to making your experience during the CHWC trip to Honduras both meaningful and secure.
Worksites will be with the mission house, men's house, Casa Guadalupe, and Missionaries of Charity. Projects include painting, updating various home projects, yard work, VBS for sponsorship kids, and minor construction. Worksites will also be organized through the Missioners of Christ.
The optional free day is a ziplining park in Honduras (Canopy Extreme El Chiflador). It is a great way to relax after a week of service. The extra cost includes all transportation, park entrance fees, housing accommodations, and meals.
For those who choose NOT to participate in the extra free day, departure will be June 21st: $795
For those who choose to stay for the extra free day, departure will be on June 22nd: $925