| | | |
| --- | --- | --- |
| | Next Level (Entering 8th & Up) | JULY 14-20 |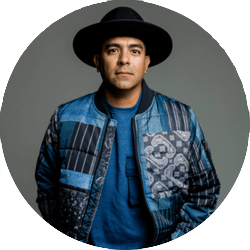 Musician: Jeremy Rodriguez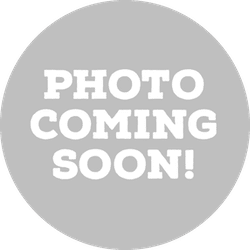 A/C – Entire school is air conditioned
Showers – We have 4 locker rooms on site (girls, boys, adult females, adult males). This eliminates the need for shower times.
Sleeping Arrangements – Campers will sleep in classrooms with males and females separated by floor.
Located among the rolling hills of central Iowa, Marshalltown is known for its vibrant Hispanic culture, local pride, and destructive storms. After enduring the tornado of '18 and last year's derecho, the community will welcome your help with warm hearts and open arms.
Exact details are being worked on, but worksites will involve a variety of tasks with both residents and local agencies.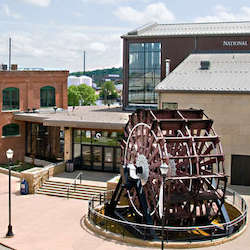 National Mississippi River Museum & Aquarium
 Dubuque, IA
The country's largest museum & aquarium dedicated to the rich history, culture, life and ecosystems of the Mississippi River and its watershed. The 14-acre campus is home to over 100 species of animals and thousands of historic artifacts.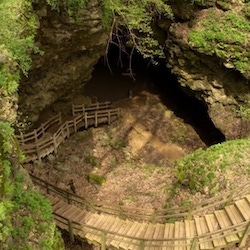 Maquoketa Caves State Park
Maquoketa, IA
One of Iowa's most unique outdoor attractions. Enormous bluffs tower throughout the park and 13 caves can be found in the park, some of which can be explored by walking, while others are better suited for those willing to crawl in tight spaces.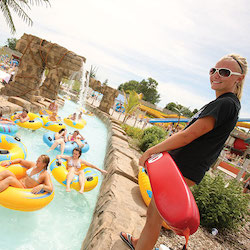 Lost Island Waterpark
Waterloo, IA
Largest waterpark in Iowa offering a variety of rides for the faint of heart to the extreme daredevil. Voted #2 for USA Today's best outdoor waterparks in the US for 2021.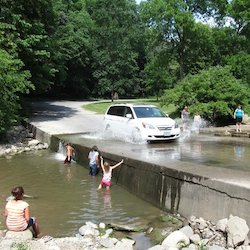 Ledges State Park
 Madrid, IA
One of Iowa's most historic and premiere nature destinations, especially for hikers and outdoor enthusiasts. A four-mile trail system winds through steep slopes and scenic overviews, with sandstone ledges towering 100 feet above the Des Moines River.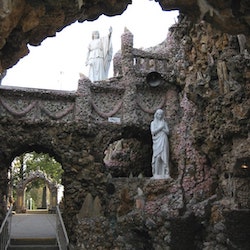 Grotto of the Redemption
West Bend, IA
This is the largest man-made Grotto in the world, containing nine different grottos, each portraying a scene in the life of Christ. Home to one of the most comprehensive collections of precious stones and gems found anywhere in one location!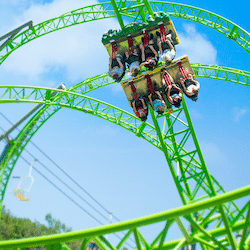 Adventureland
Altoona, IA
Adventureland Amusement Park and Adventure Bay Waterpark contain over 100 rides, shows, and attractions including some of the country's most exciting roller coasters and thrill rides that can challenge the most avid amusement park enthusiasts.