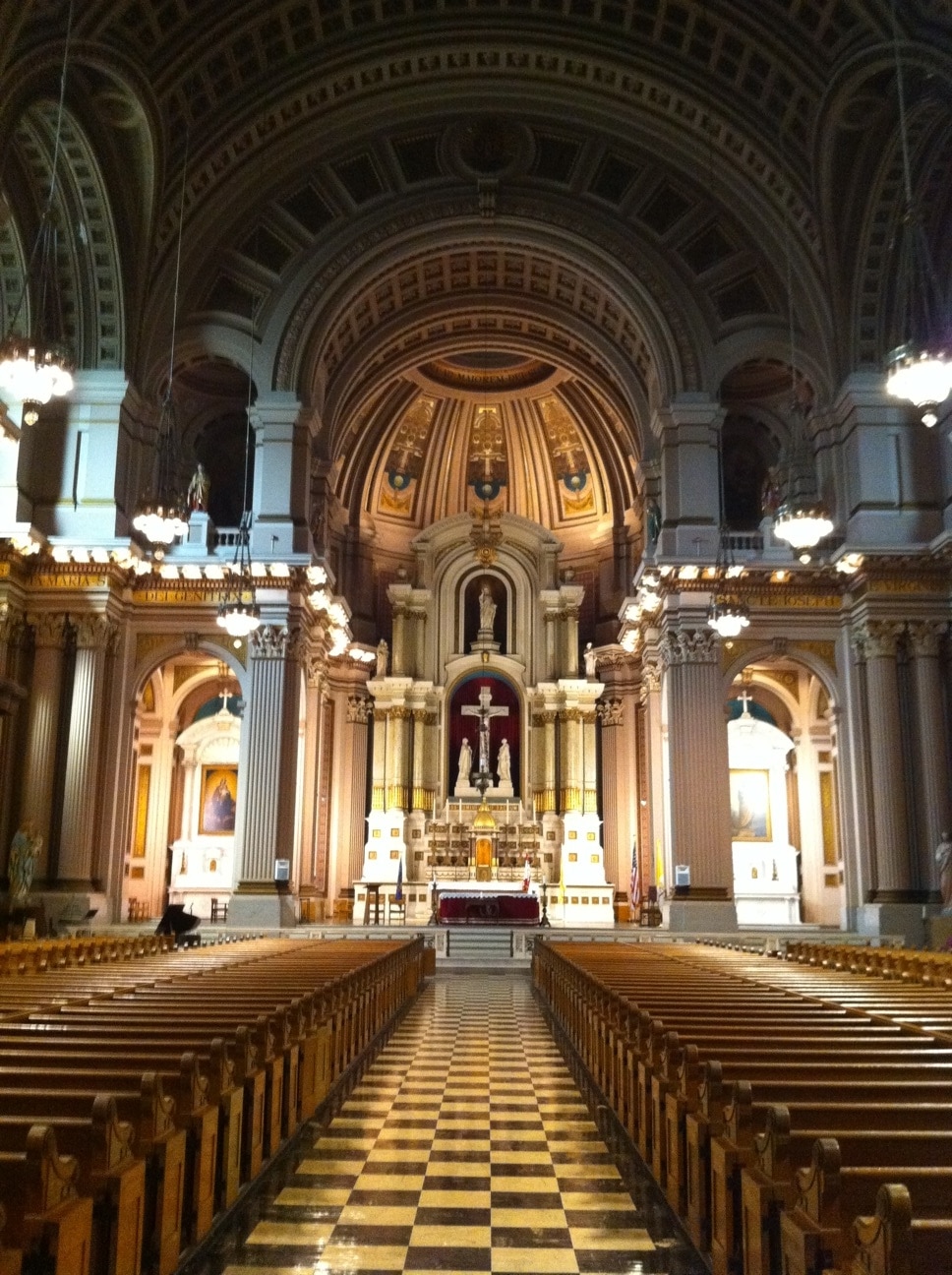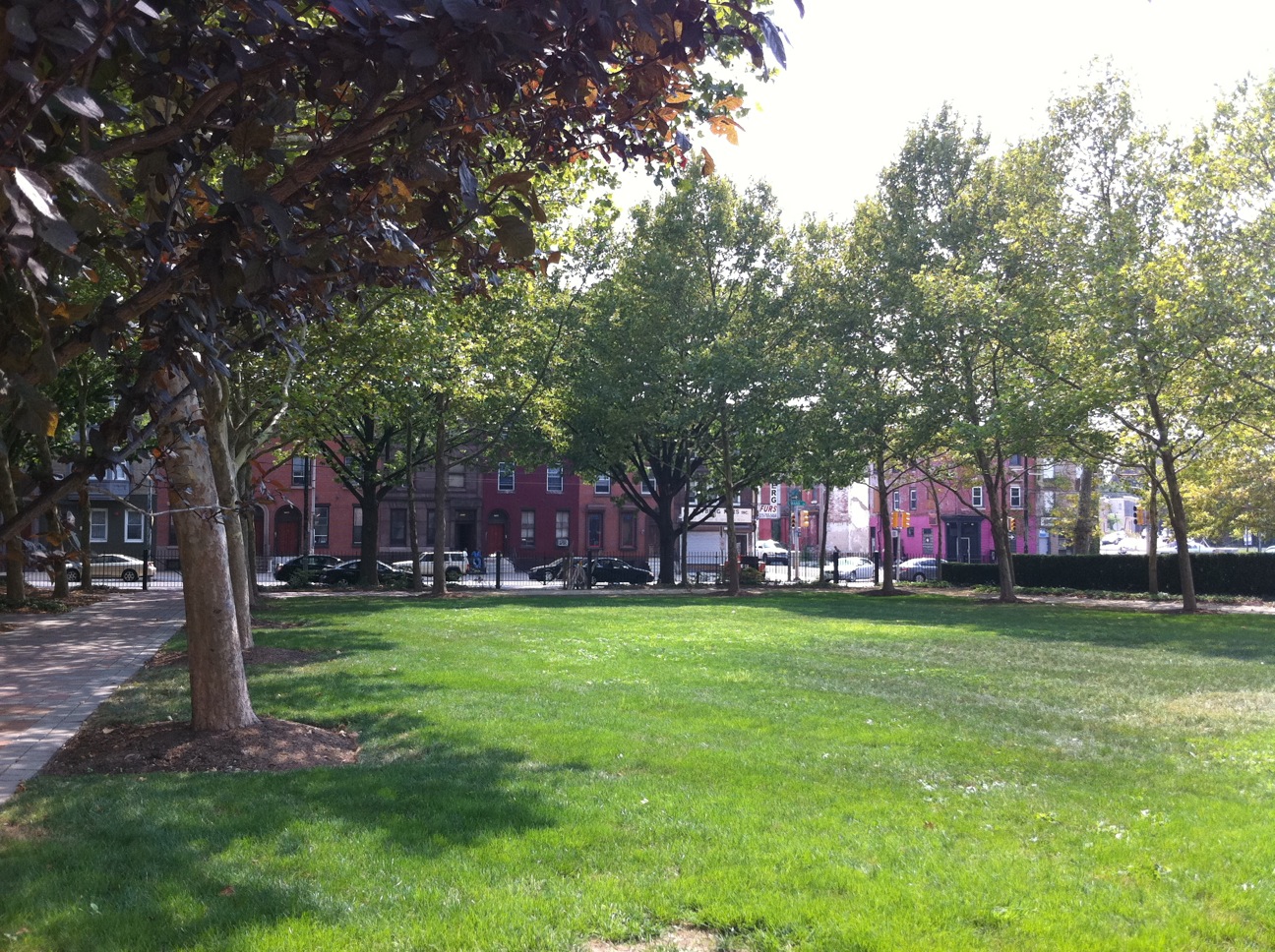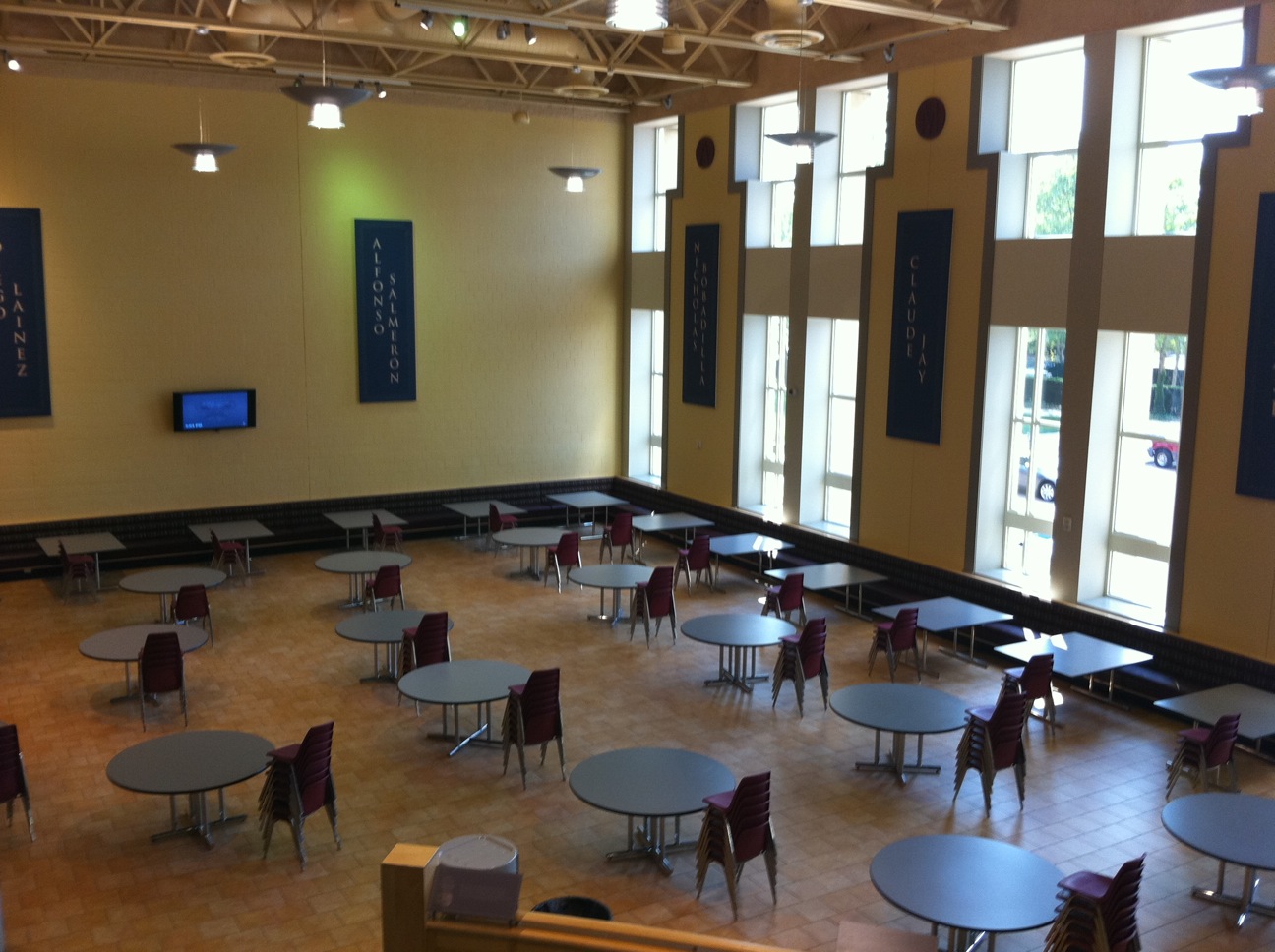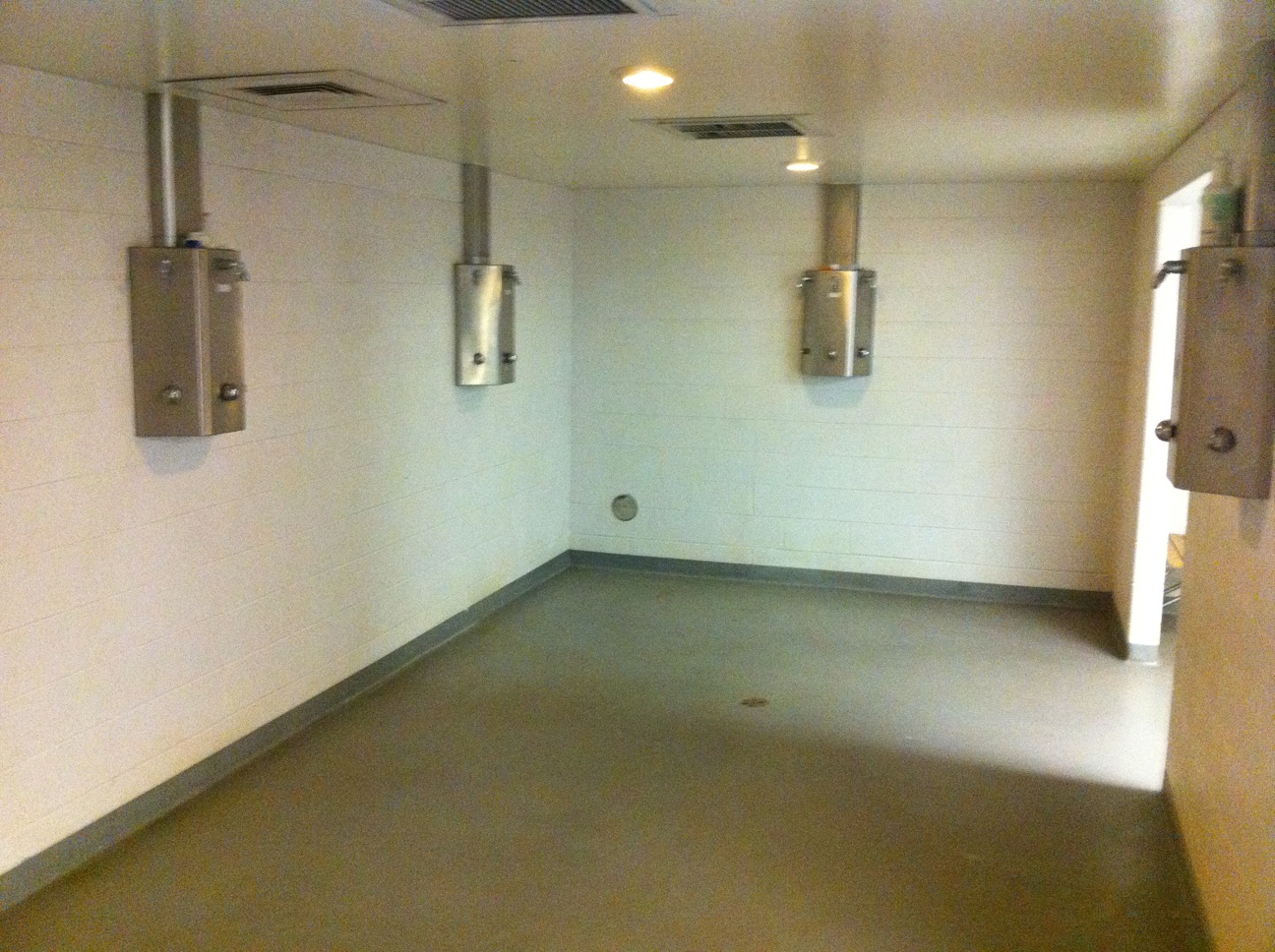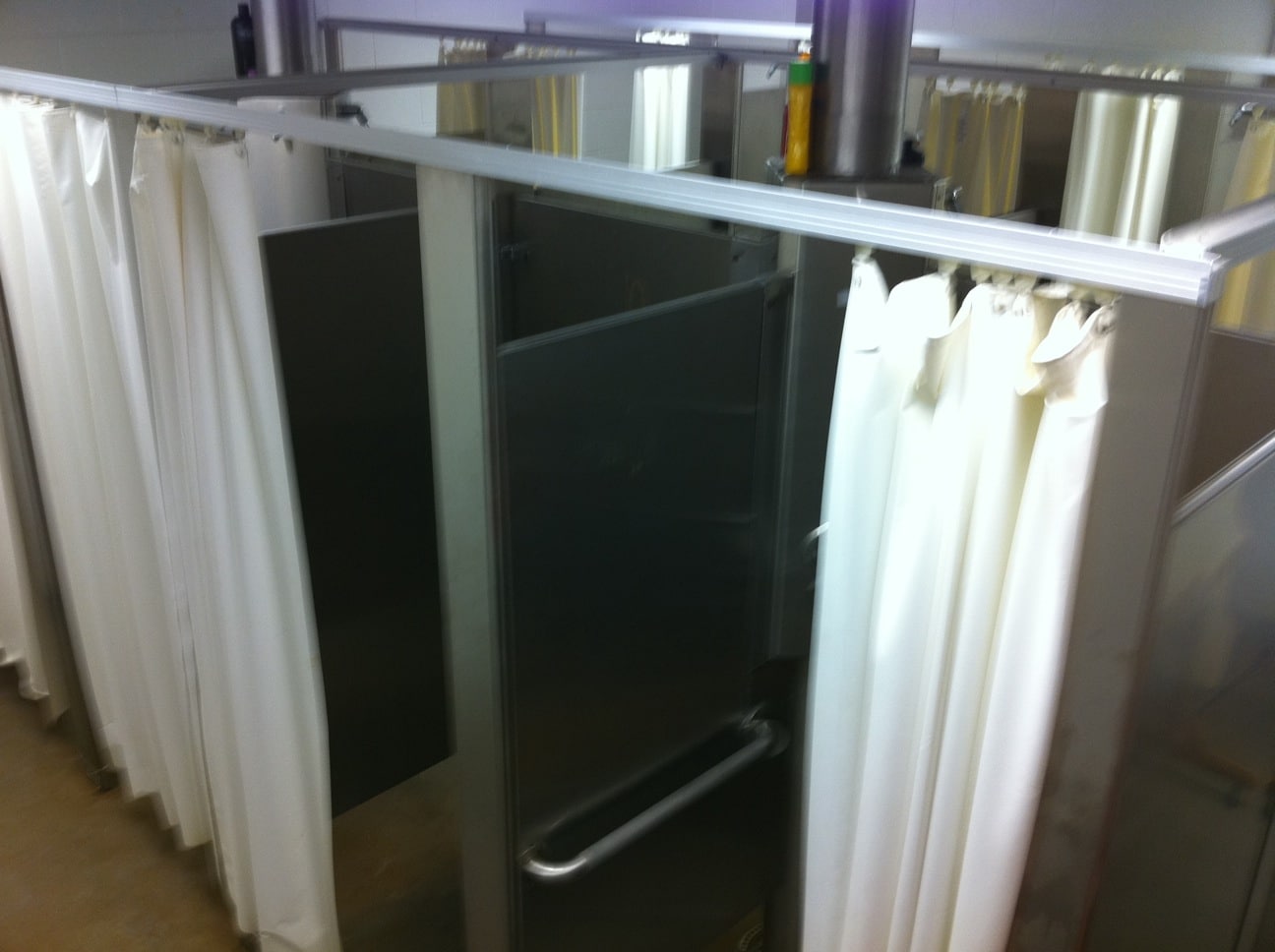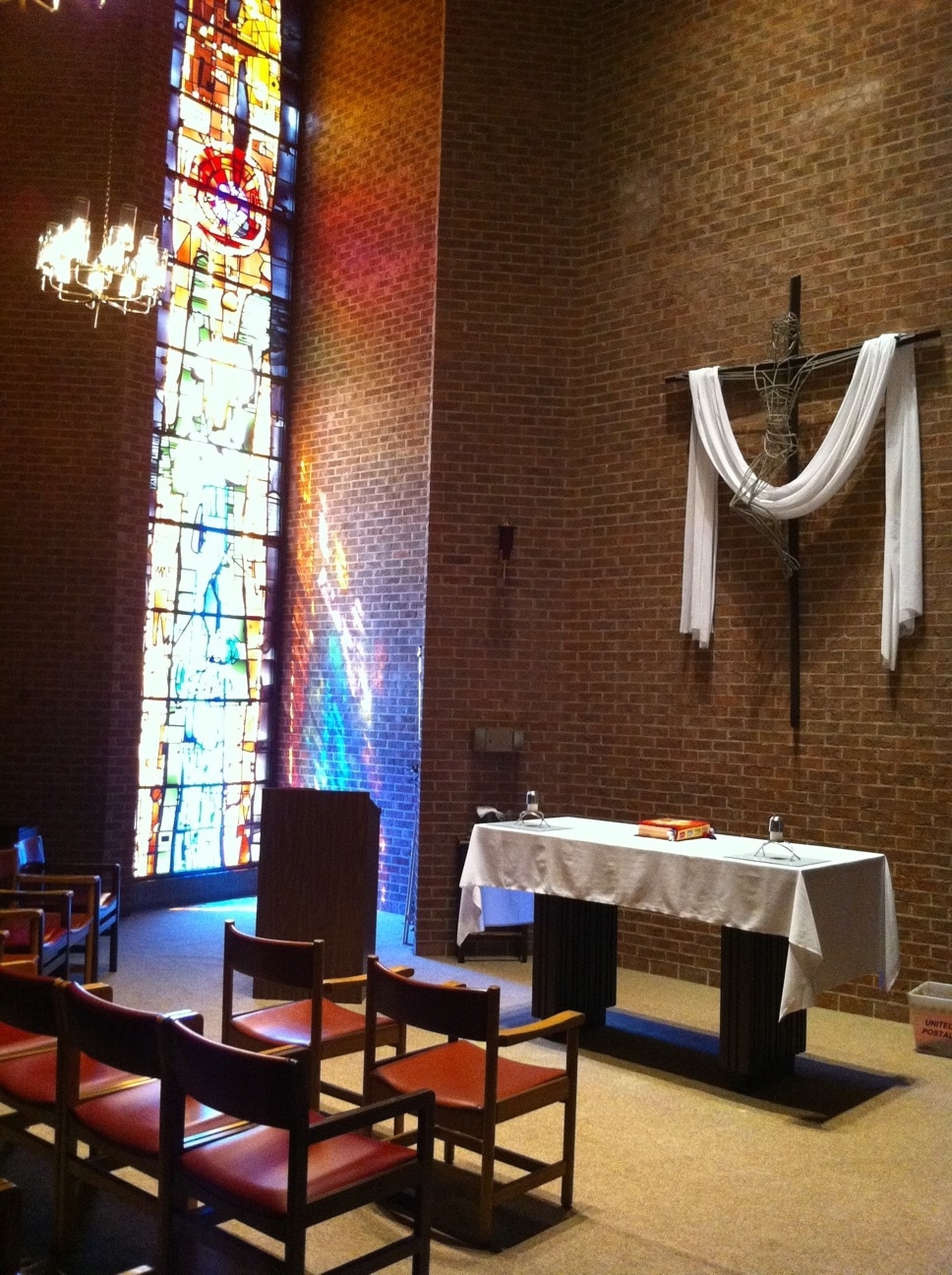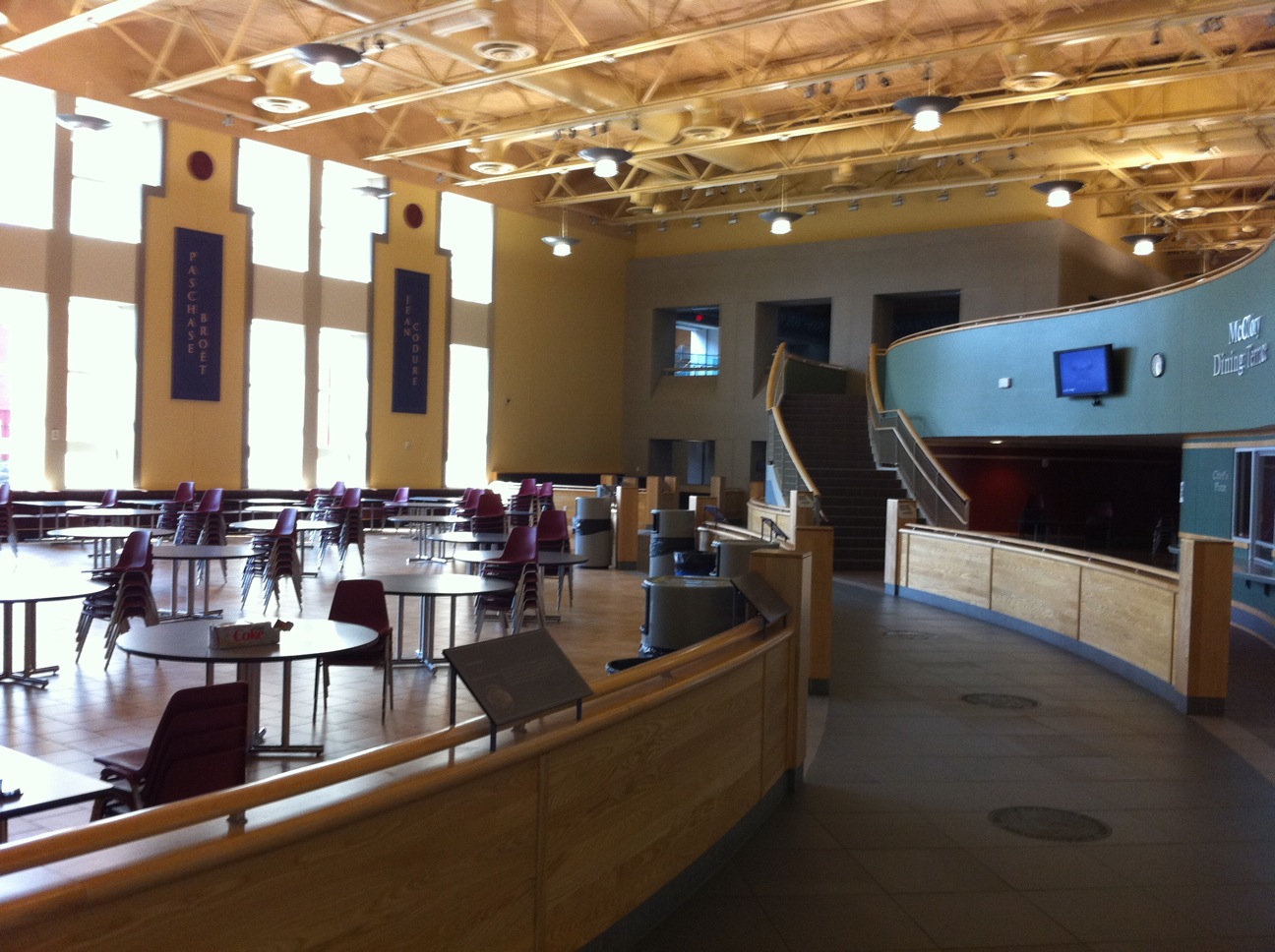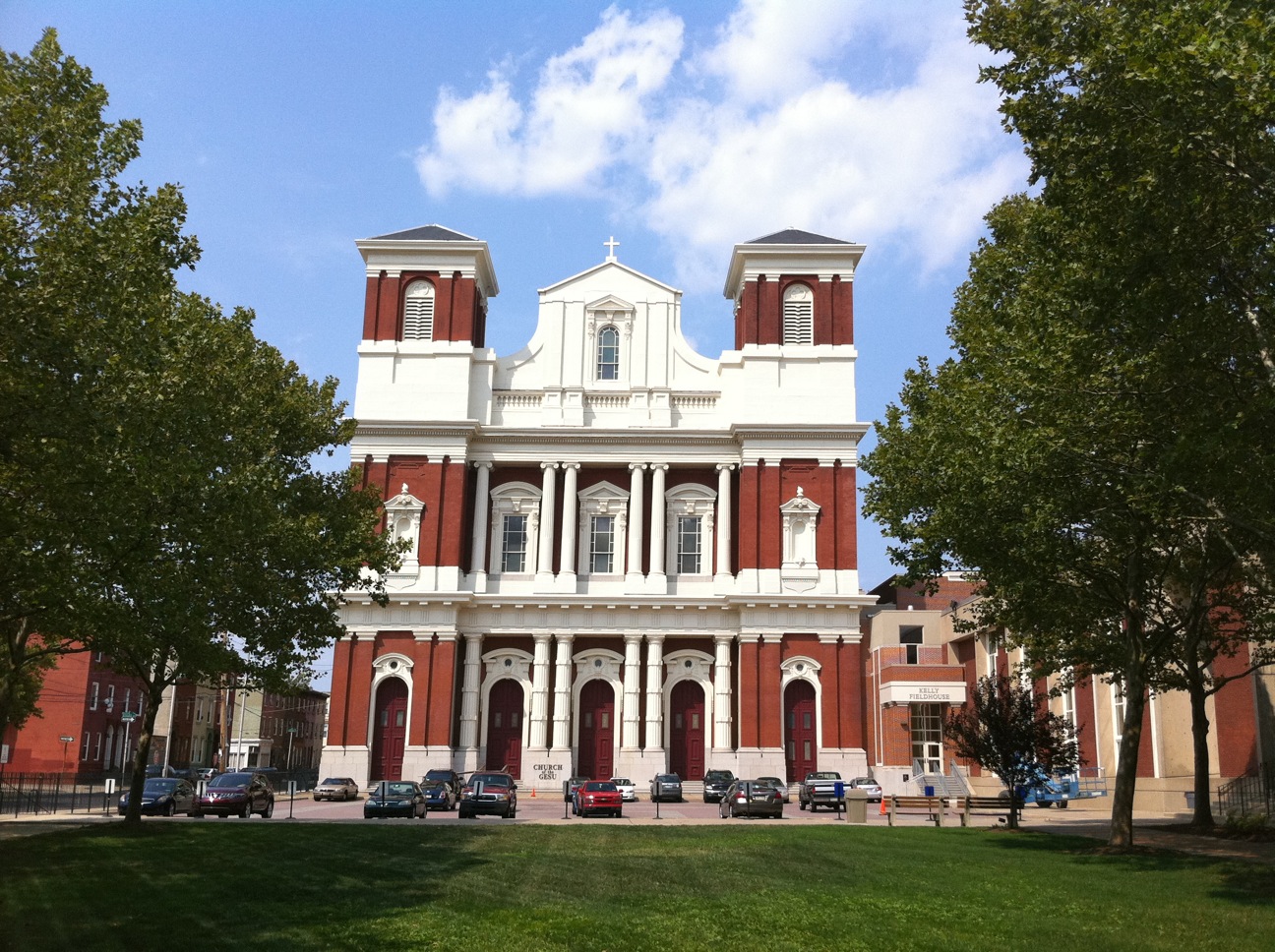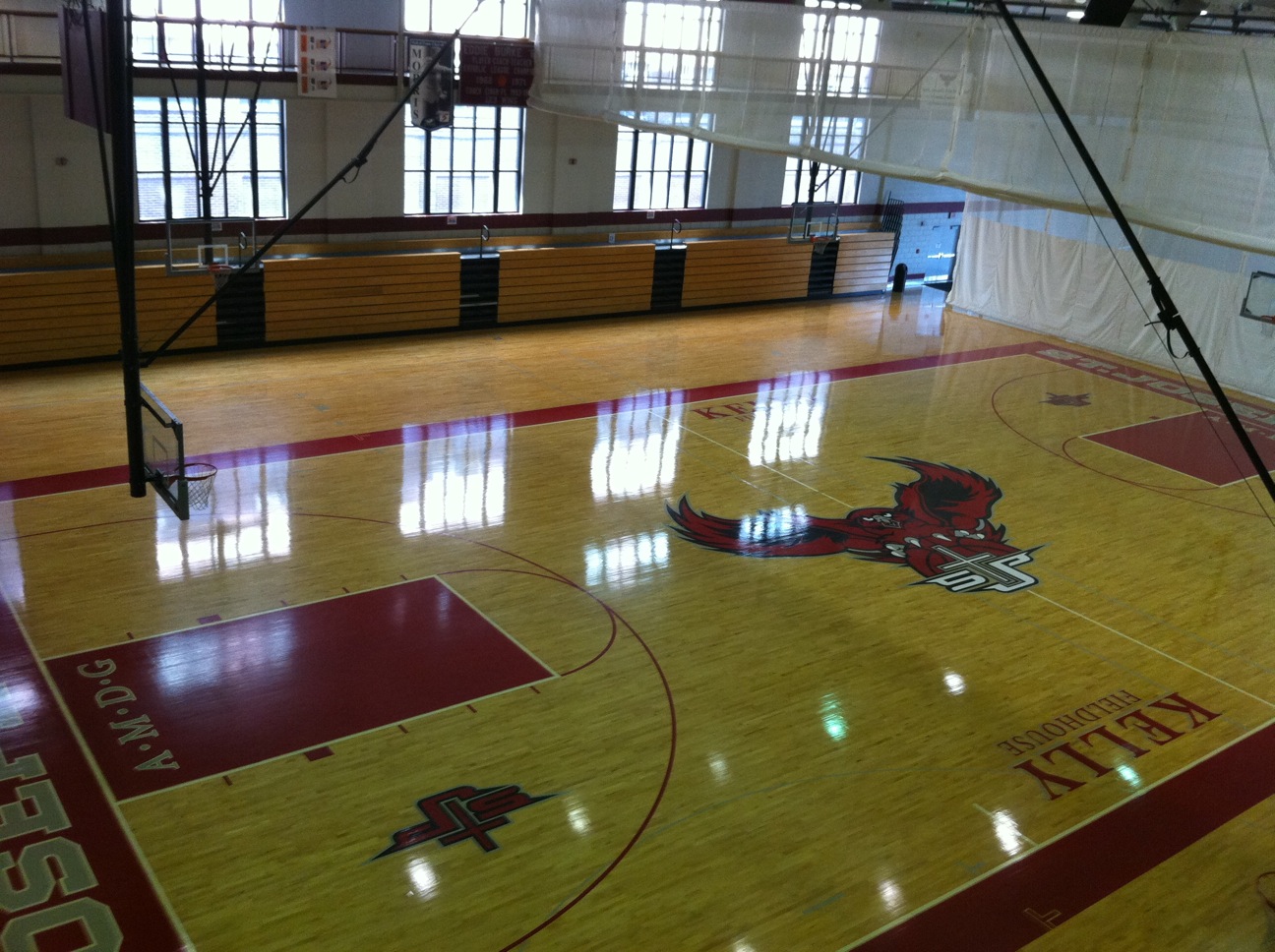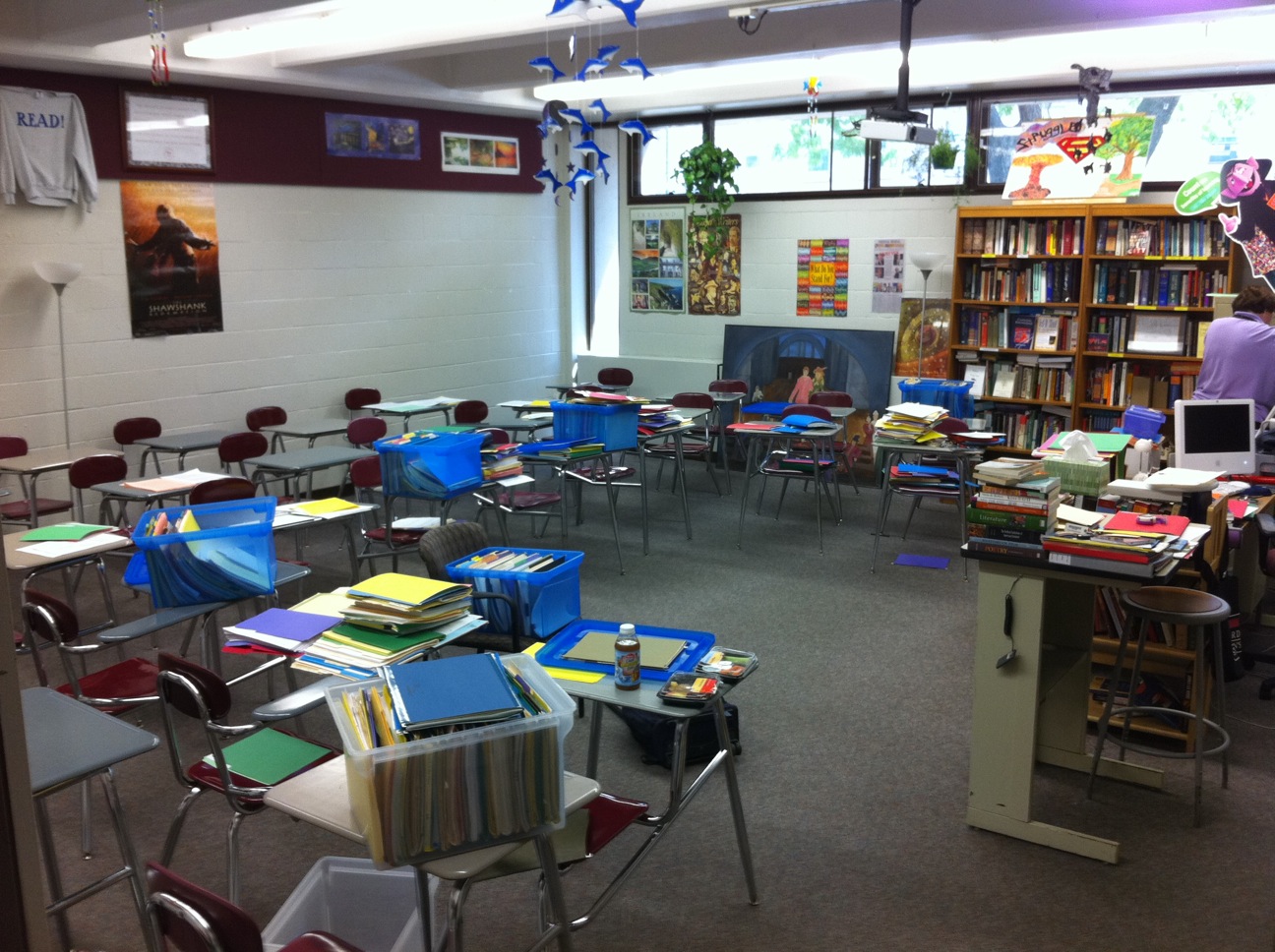 St. Joe's Prep is the Jesuit high school in Philadelphia and is located in the heart of Center City, making it easy to get to worksites and to free-day activities. The oldest part of the school is the beautiful Gesu Church which dates back to 1888, and the newest part just opened in 2008 after a $30 million+ renovation of the cafeteria and classrooms. The entire school has central air-conditioning and there is a large field house to play basketball during free time, as well as an indoor track for you runners! The school is very secure and has gated parking and 24 hour security.
PROGRAM AREA: Program will be located in the air-conditioned Theater.
SHOWERS: There are separate showers for guys and girls in the school. Some showers are "communal" while others are individual. It will be determined who uses which once we have final numbers of who is coming.
SLEEPING ARRANGEMENTS: We will use classrooms to sleep in during the week. All the classrooms have central air conditioning and are carpeted. Guys will be on one floor and girls will be on a separate floor.
Work sites are being submitted from our Reno, Sparks, and North Carson City communities such as local churches, homeless shelters, senior centers, and local food banks. We are also receiving work site requests from the diocesan Catholic Charity Office which will include private residents.
Independence National Historical Park
Located in downtown (called "Center City"), Philadelphia, is often referred to as the birthplace of our nation. At the park, visitors can see the Liberty Bell, an international symbol of freedom, and Independence Hall, a World Heritage Site where both the Declaration of Independence and the U.S. Constitution were created.
http://www.nps.gov/inde
Six Flags Great Adventure
It is the largest Six Flags Park in the country. They have recently added a shopping outlet center to the park. https://www.sixflags.com/greatadventure
Six Flags Hurricane Harbor
Six Flags Hurricane Harbor is a huge water park and is conveniently located between New York and Philadelphia in Jackson, New Jersey, approximately a half hour from the Jersey Shore.
https://www.sixflags.com/hurricaneharbornj
New Jersey Shore (45 mins away)
The Jersey Shore is home to some of the finest beaches and boardwalks in the United States.
http://www.newjerseyshore.com