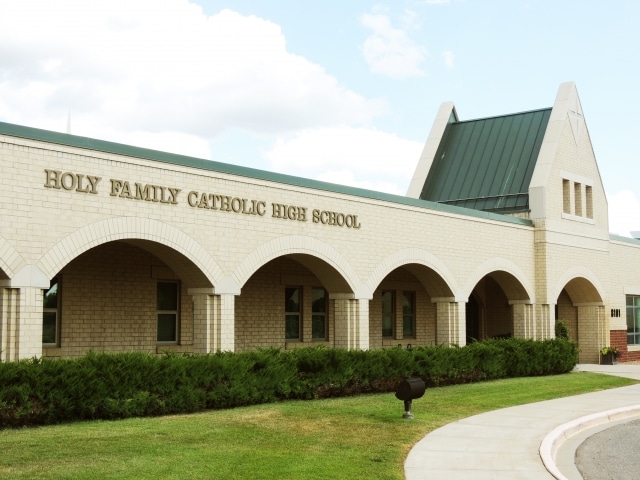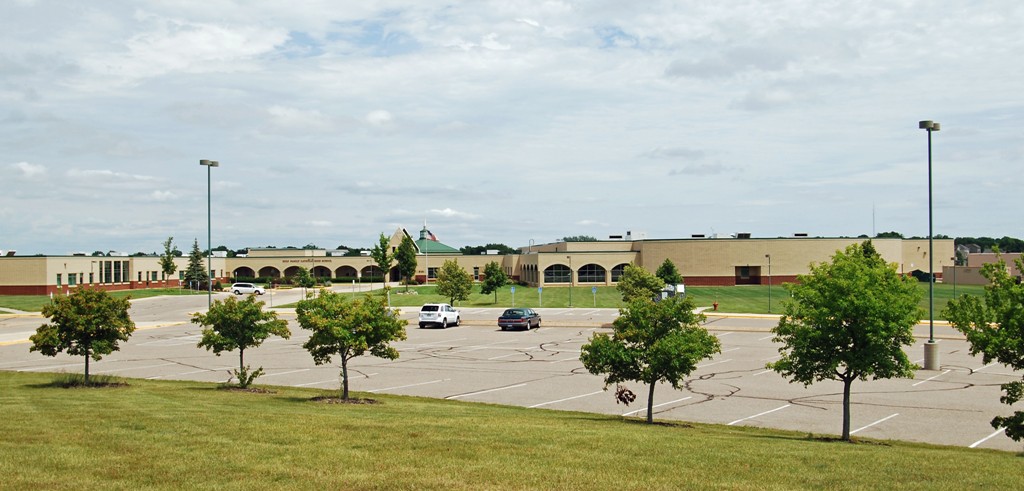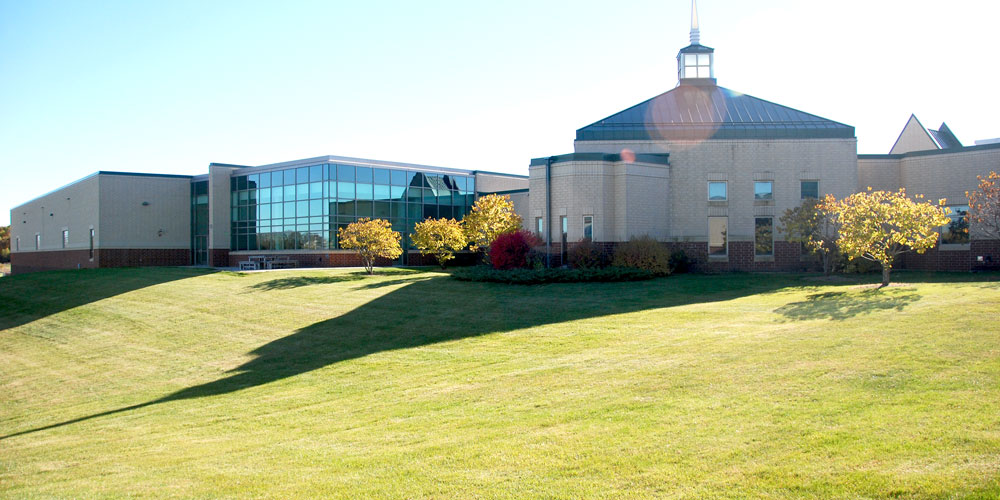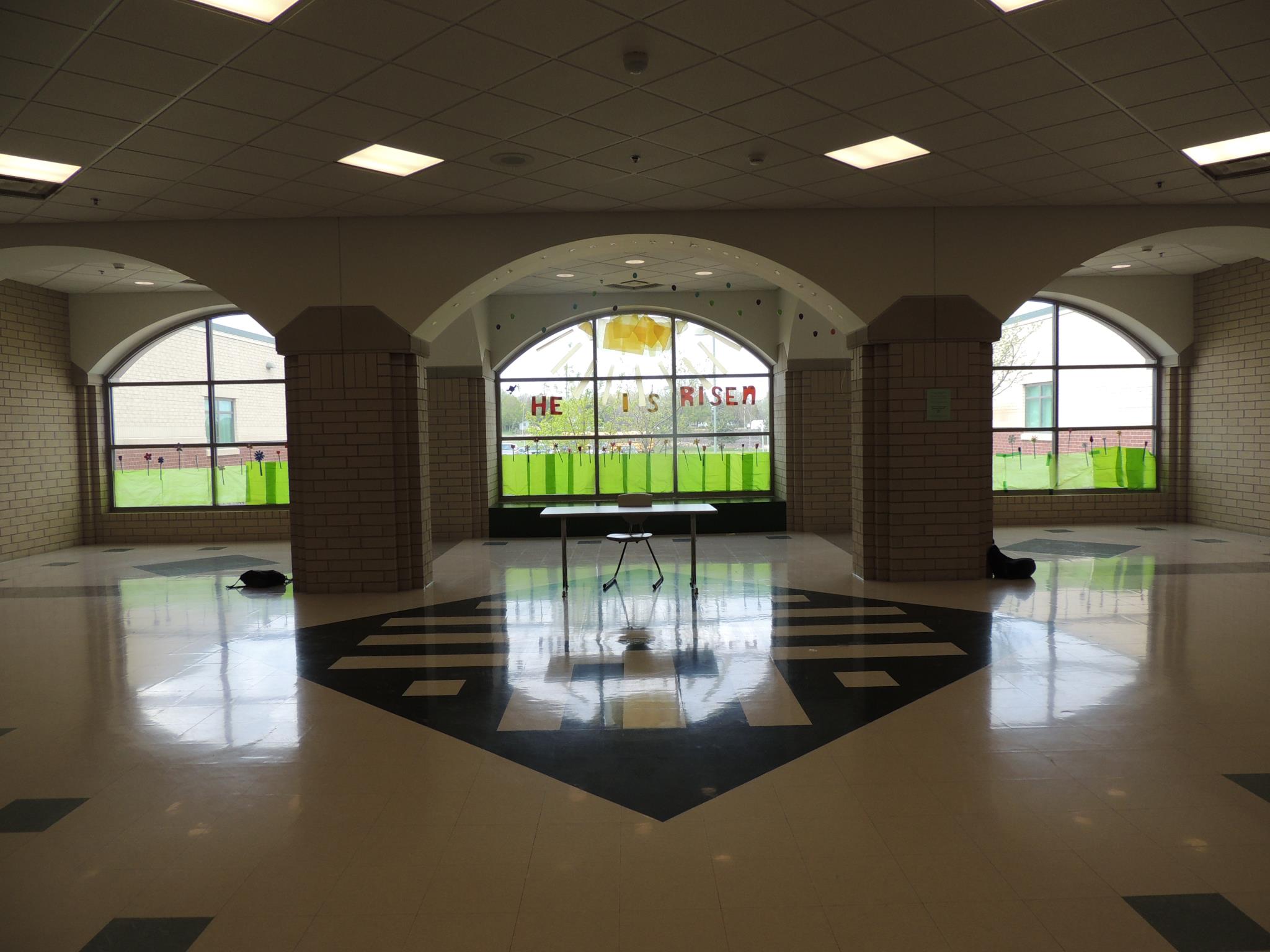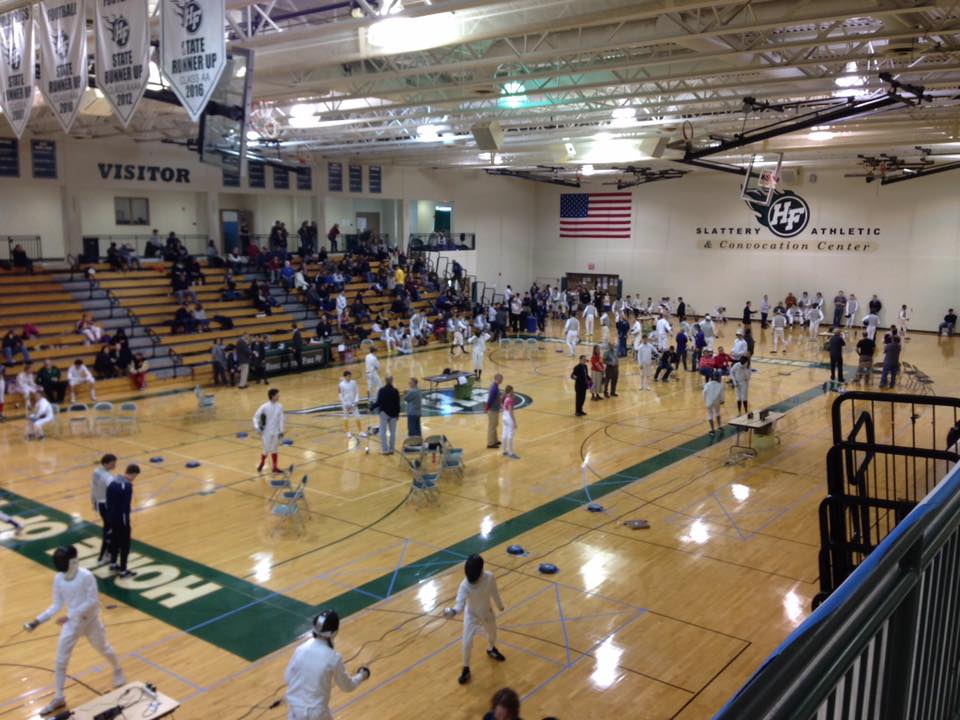 Showers: Showers are on-site. Men's and women's locker rooms each have 8-10 shower stalls. Women's showers are stalls with curtains. Men's showers are stalls without curtains.
Program Area: The program area is in an air-conditioned, divided gym with chairs.
Sleeping Arrangements: The school is divided into separate wings. Camp participants sleep in air-conditioned classrooms; one wing for girls, another for guys.
Additional Information: Holy Family High School is a Catholic, co-educational school opened in 2000, located in Victoria, MN, a western suburb of the Twin Cities.
The Twin Cities of Minneapolis and St. Paul is the home for the Minnesota Workcamp. Minnesota is known as "the Land of 10,000 Lakes", dozens of which are located within the city limits of St. Paul and Minneapolis. Look beyond the scenic shores, beautiful beaches, and groomed walking paths, though, and you will find a number of people who struggle with poverty, homelessness and hunger. The growing number of population in need is one of the Twin Cities' most critical issues. The Catholic HEART Workcamp Twin Cities camp works with multiple agencies striving to address the very basic needs of these residents in need.
While in the Twin Cities, you may expect to work at the homes of elderly, disadvantaged or disabled residents on revitalization, home beautification, and repair / rehab projects; or you may spend time painting (interior and/or exterior), or assisting with landscaping projects. We also work in food shelves, pack food at food banks, help out in shelters and work in low-income childcare centers along with boys and girls clubs. Each resident or agency we serve presents a unique situation. We welcome you to arrive with an open and willing attitude eager to serve wherever the Spirit leads.
Mall of America
Known as the biggest Mall in America. Whether you are looking for world class shopping, great food, entertainment or a roller coaster ride at the largest indoor family theme park, Mall of America has it all. It features more than 520 specialty stores and shops and an underwater aquarium. Located in Bloomington, MN.
http://mallofamerica.com
Nickelodeon Universe
A seven acre indoor theme park featuring more than 50 rides, attractions, shops, restaurants, and entertainment centers. Beautifully landscaped. Located at Mall of America.
https://nickelodeonuniverse.com/
Underwater Adventures
A walk-through aquarium holding 1.2 millions of water and 3000 living sea creatures, Underwater Adventures features seven different displays. Take a trip through a glass tunnel 14 feet below the water, touch sharks and stingrays, or take a virtual submarine ride at Starfish Beach. Located at Mall of America.
https://www.visitsealife.com/minnesota/
Valley Fair Amusement Canter
Fans of fun invite because Valley Fair has it all – thrill rides to water slides, fireworks to Ferris wheels stage shows to snow cones, and beyond. Features more than 40 classic and thrill rides. Admission includes all rides, entertainment, attractions and the water park.
http://www.valleyfair.com
Minnesota Zoo
Five exhibit trails where more than 2,700 mammals, reptiles, fish and birds live in natural habitat exhibits. Climate controlled, professionally narrated sky rail. Special highlights include Tropical Rain Forest, bird shows, dolphin shows, coral reef diving shows, Discovery Bay and animal demonstrations.
http://www.mnzoo.com
Wabasha Street Caves
Offering different tours in the themes of mob-history and 1930's gangster hideouts. Explore the nightclubs where many famous gangsters spent time.
http://www.wabashastreetcaves.com