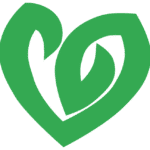 Rome & Assisi: Entering 10th & Up
HOUSING
 Hotel Dei Consoli (OR COMPARABLE HOTEL CLOSE TO ST. PETER'S)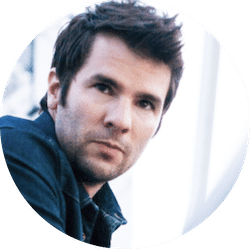 Tour Guide / Musician: PJ Anderson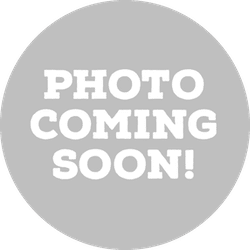 Experience the Eternal City
This pilgrimage to Rome & Assisi is a MUCH different trip than any other that we offer. Enjoy breakfast on the roof looking out at St. Peter's dome and return to relax in the evening after seeing all Rome has to offer.
Explore the culture of a city where so much of our Catholic faith is rooted.

Celebrate daily Mass in St. Peter's a private chapel, or at one of the major basilicas and cathedral.

After we conquer Rome, the adventure continues on the final day touring beautiful Assisi.
2025: $3,595.00 per person (flight included)
*If you would like to make your own flight, we also offer a land-only option for $2,595.
2-3 people per room, your choice of who is in each room.
A single room can be requested for an additional $600 (limited availability).
Payments:
Due within 7 business days of your groups registration: Non-refundable deposit of $295/person.
February 1st, 2025: Half of the remaining balance is due.
May 1st, 2025: Full balance is due/drop deadline.
The price covers airfare (via the select airports below), ALL taxes and fees associated with airfare, all meals, hotel accommodations, ground transportation (private and public), site fees, tour guide fees, camp t-shirt and operating costs.
Airport Options:
Chicago – ORD
Boston – BOS
New York City – JFK
Atlanta – ATL
Miami – MIA
If you will need a connecting flight to any of the airports listed above, we can book the connection for you; however, the actual cost of the connecting flight would be added to the cost of the trip.
Cancellations:
Should you choose to drop, all money received (LESS THE $295 DEPOSIT) will be refunded.
Should CHWC need to cancel: All money received (INCLUDING THE $295 DEPOSIT) will be refunded.
In the event that CHWC is unable to conduct the Rome trip as a result of conditions beyond its reasonable control, including, but not limited to acts of God, accident, riots, war, terrorist act, epidemic, pandemic, quarantine, civil commotion, breakdown of communication facilities, breakdown of web host, breakdown of internet service provider, airline issues, natural catastrophes, governmental acts or omissions, changes in laws or regulations, national strikes, fire, explosion, generalized lack of availability of raw materials or energy, all money received (LESS THE $295 DEPOSIT) will be refunded.
In either event, if flights have been purchased, any money paid towards flights will be handled as per the airline policy.
Service is and always will be at the HEART of everything we do at CHWC. This trip to Rome, however, will look a little different than a normal week at camp. We will still take a few hours to do mission work on select days of the trip. We'll be Christ-like examples by feeding the poor and extending love to those who need it most. Projects may include things like serving at a soup kitchen or preparing / organizing things at a food pantry.
Sample
Day 1 – Departure from the States
Day 2 – Arrive at Rome Fiumicino International Airport, Private bus Transport to Hotel, Say Hello to St. Peter's Basilica, Visit the Pantheon, San Luigi dei Francesi, Sant'Agostino, Piazza Navona.
Day 3 – High Mass at St. Peter's, Sunday Angelus with Pope Francis, Relax near the Trevi Fountain, Santa Maria Sopra Minerva, Sant'Ig- nazio.
Day 4 – Vatican Museums & Sistine Chapel, Mass at St. Paul Outside the Walls, Circus Maximus, Aventine Hill, Evening in St. Peter's for some P + W.
Day 5 – Private Mass at St. Peter's, Dome of St. Peter's, Scavi Tour, Colosseum, Roman Forum St. Mary Major.
Day 6 – Papal Audience in St. Peter's Square, Mass at St. John Lateran, Holy Stairs, Santa Croce in Gerusalemme, Santa Maria del Popolo.
Day 7 – Depart for Assisi, Visit Church of Saint Mary of the Angels, Church of San Francesco & Tomb of St. Francis, Mass at San Damiano, Free time in Assisi
Day 8 – St. Clare, Taxi to St. Francis' Hermitage, Dinner in Assisi.
Day 9 – Depart for Rome, Stop in Orvieto to see Eucharistic Miracle, Divide & Conquer Rome (Free time to visit a new place or see an old favorite) Ciao to St. Peter's.
Day 10 – Depart for Airport, Ciao Roma!
All meals are carefully chosen and are personal favorites of CHWC Roma. There is truly no better food in the world. Fill up on pizza and pasta that you will dream about for years to come.
GELATO! One of God's gifts to this earth! There is no better way to experience this amazing dessert than by doing a Gelato crawl. Yes, you read that right: a Gelato Crawl. With a stop at every corner, you no longer have to choose a flavor–try them all!
Our International camps are open to groups that meet the following guidelines:
We require one adult (21 years and older) for every five young people.

We ask that groups please bring at least one adult male and one adult female if you are bringing both male and female young people.

Open to students entering their sophomore year of high school and older.

Unfortunately, we do not accept individual registrations.
Passports are required for Rome and must be valid for 6 months past the date of entry. Visa's are not required.
While we do not have any specific requirements, we do encourage that you are up-to-date with routine shots, such as the poliovirus vaccine measles/mumps/rubella (MMR) vaccine, diphtheria/pertussis/tetanus (DPT) vaccine, etc.
We recommend you please see your health professional at least 4-6 weeks before the trip for advice on your specific needs. You may also visit www.cdc.gov for travelers' health information.