Are you looking for a fulfilling, life-changing summer job for a ministry that allows you to deepen your faith and provides you the opportunity to truly live with a servant heart?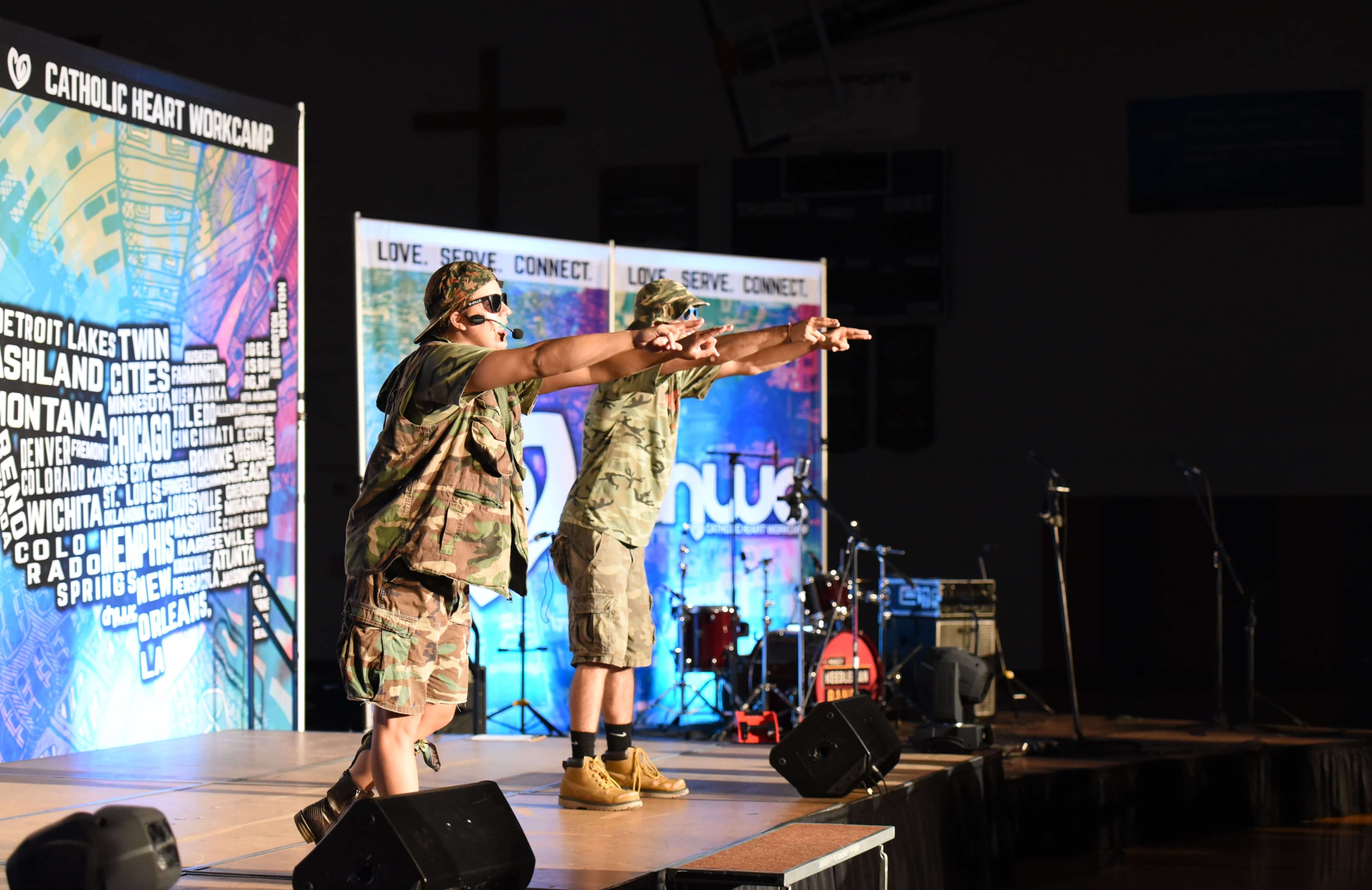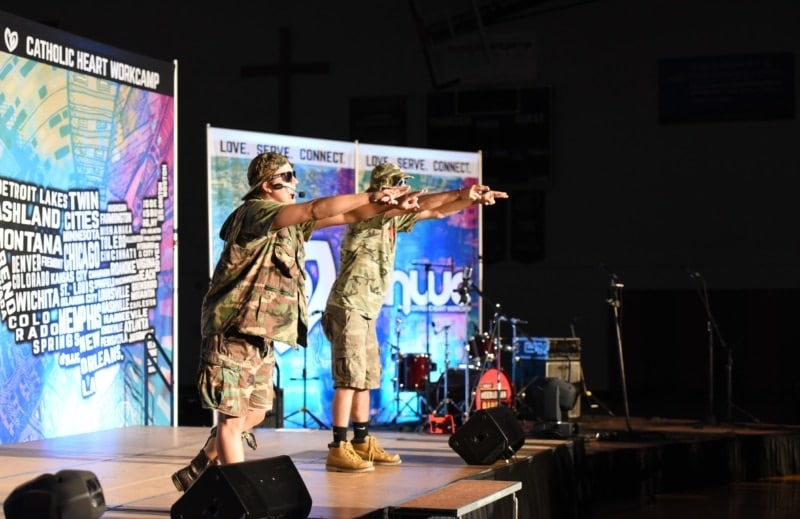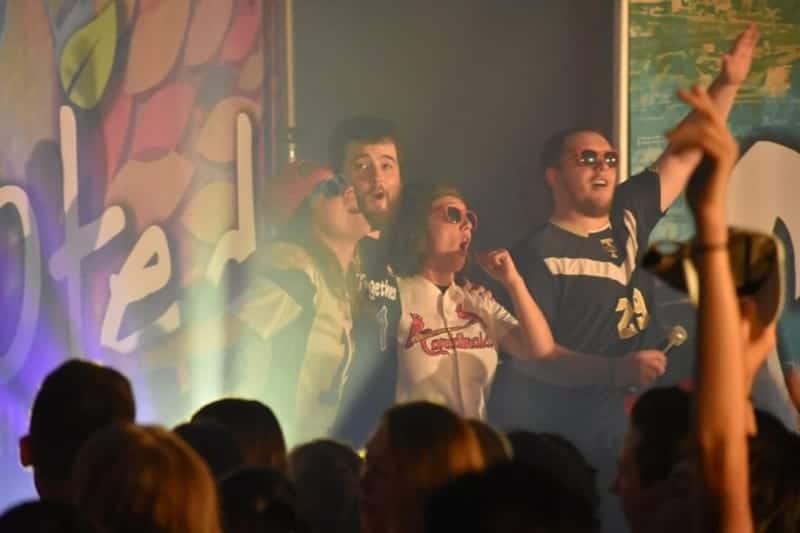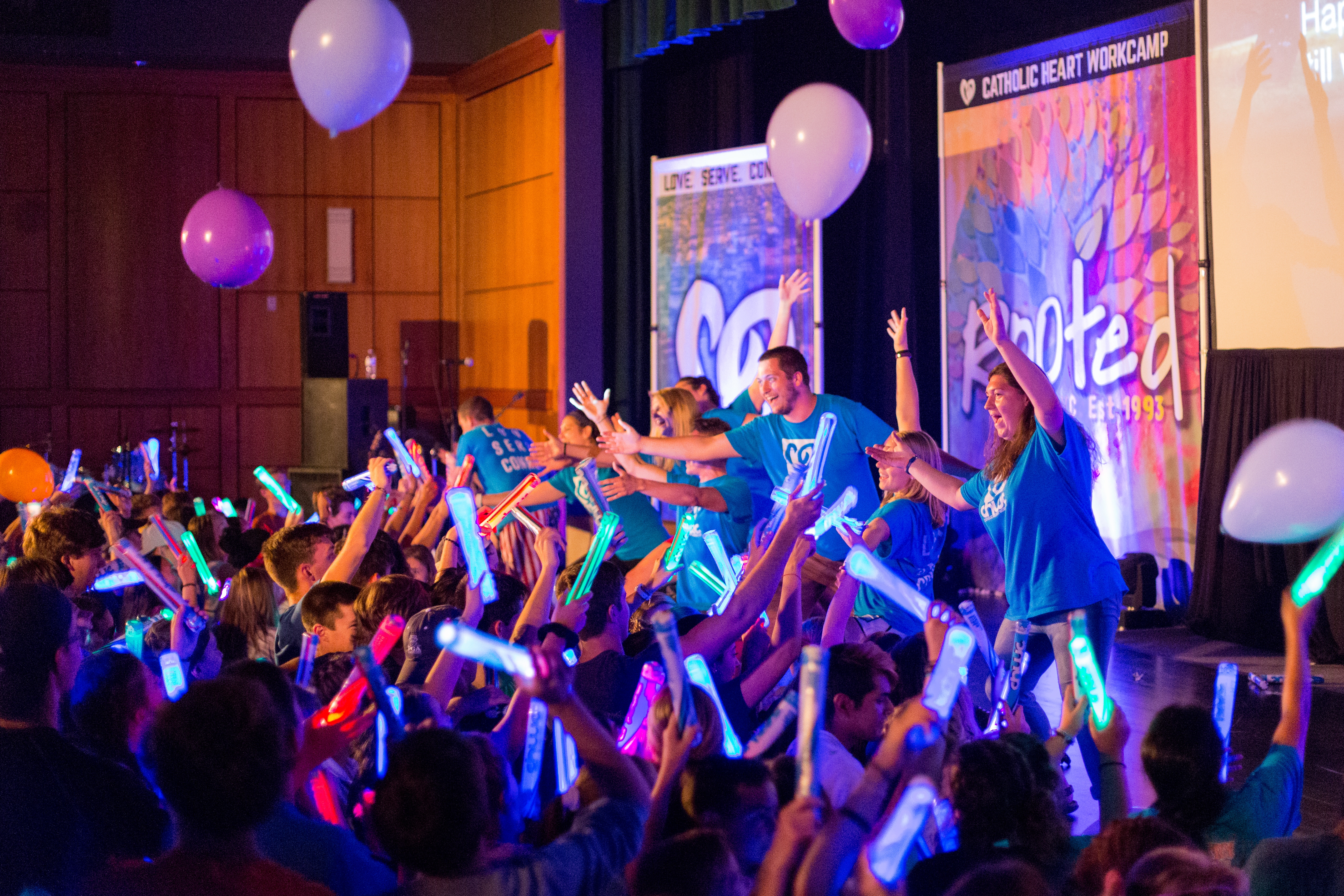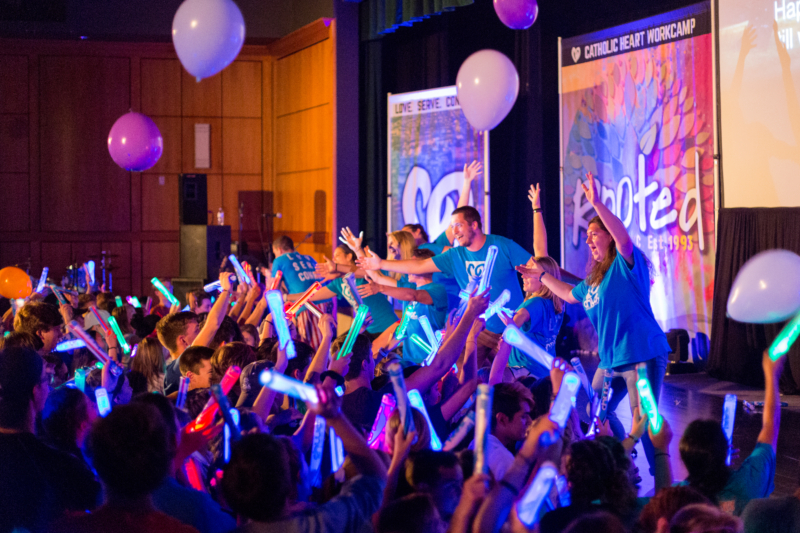 THE APPLICATION PROCESS FOR SUMMER 2019 WILL DECEMBER 1ST, 2018. BE PREPARED BY READING THE INFORMATION BELOW.
Every summer, thousands of youth come together around the country to participate in Catholic HEART Workcamp, the largest Catholic service camp organization in the United States. Each camp is staffed by nine college-aged servant leaders who oversee the logistics of the camp. CHWC staff carry out the morning and evening programming, serve meals, and make sure the campers have all that is needed to serve at their worksites.
CHWC Staff members have the opportunity to travel around the country, experience the wonder of God's love shown through the adult and teen campers, local agencies, residents and fellow staff members. CHWC prefers staff members to be 21 years or older. If there are not enough 21 year olds who apply, 20 year olds will be considered for staff positions. Everyone who applies will be notified by a letter one way or another.
March 1st is the application deadline.
All staff positions will be posted on the 2019 Summer Staff page once our decisions have been made.
Requirements to apply for CHWC staff
A video of yourself! It should introduce yourself and explain why you want to be a staff member. If you need helps with some ideas, you can check out these superb examples below. When you have finished recording your video, upload it to YouTube and make sure you have the direct link; there will be a spot on the application for it. If you wish, you can set the privacy setting on YouTube to be private and only CHWC will be able to view it.
Example 1 | Example 2 | Example 3 | Example 4 | Example 5
Three references. After you submit your application, we need three references (one must be from your parish priest or youth minister). You can give out this link for them to fill out: https://chwc.wufoo.com/forms/reference-questionnaire-for-chwc-staff/. All references must be received by February 15th in order for us to process your application.
A completed questionnaire. You are welcome to take a look at the questions you have to answer before you start the application process. You can also download this Word Doc and complete the questions, then upload the document into your online application.
A photo of yourself! There is a spot on the application for you to upload a current photo of yourself. If you need an example, take a look at the radiant John Boyle.
Your written permission to CHWC to do an FBI National Background Check; this paperwork will be mailed after we receive your application. We require all summer staff to conform to an FBI National background check. All CHWC Staff will also be trained in the Virtus program "Protecting God's Children" in order to be in compliance with the U.S. Catholic Bishops Charter for the Protection of Children and Young People.
Provide your own transportation to and from the first and last cities of your tour.
Be available for training. Staff members for full-summer teams and A-Teams are asked to arrive in Orlando 4-5 days before the first day of camp for orientation and to pack up an Enterprise truck. B-Teams will take over for the other teams in a specified city 3-4 days before their first day of camp.
Benefits of being on staff
Opportunity to be used by God to make a difference in the life of teenagers and adults
Grow closer to God by sacrificing, serving and giving in ways you never have before
Create close friendships with other staff members
Travel the country
Get paid! Staff member's pay begins at $450.00 per camp week and increases with responsibilities. Half of weekly pay is given for "off-weeks."
Food and lodging is paid for while traveling from camp to camp.
Characteristics of our staff members
Individuals who are more driven by a belief in a vision and by being challenged as a servant than by financial compensation. *For staff members, this is a 24 hour 7 day a week mission camp experience.*
Person of prayer focused on doing God's will.
Twenty-one years or older. *If enough 21 year olds do not apply, 20 year olds will be considered for staff positions.*
Weekly participation in the Mass and Eucharist
Holds a healthy emotional and spiritual disposition
Looking for opportunities to grow in his/her Catholic faith
Fun and pleasant personality
Personable and approachable to youth
Hard worker without complaining
Positive attitude who can also encourage, affirm and uplift others
Flexible, adaptable and patient
Pleasant companion in long distance traveling and respectful in close sleeping quarters
Good driving record: no DUIs. *An FBI National Background Check will be done on all applicants.*
Staff behavior while on tour
Relating to workcampers of the opposite sex

Due to the sensitive nature of sexual misconduct in today's climate, and out of concern for the safety and privacy of all involved, we require that all staff members take reasonable caution in relating to the opposite sex. Staff members should never find themselves alone with a camper, especially a member of the opposite sex. Conversations should always take place within the context of a group of people in community. For your own protection, never take someone out of eyesight of other people. It is easy for young, impressionable teenagers to misunderstand staff members gestures of friendship. Grounds for dismissal will be accusations or concerns from a Youth Leader, Workcamp Manager, Team Captain, Director, or Steve Walker.

Staff sleeping quarters

For the sake of privacy, we require male and female staff members to have their own separate sleeping quarters.
No smoking on school grounds or in any staff vehicles

No drinking of alcohol anytime

There is a

no-tolerance

rule for alcohol/drug use, whether it's before/during/after your daily responsibilities, or while traveling from camp to camp.

Staff romance and close friendships

Being on the road for long periods of time creates opportunities for forming deep and meaningful friendships. As a team, you will be in a tight community in which closeness and intimacy with each other may occur. For many staff members, sharing with other staff members is a highlight of their time on tour. However, sometimes two staff members will "click" and a close bond develops. Exclusive one-on-one friendships are to be avoided for the good of the overall team chemistry. Any romance, physical contact or "dating" per say should be avoided. The appropriate time for developing an involved dating relationship is after your tour.

Attendance of the staff morning and evening meetings

Each staff person must attend all meetings in the mornings and evenings, unless a situation is previously discussed with the team captain.
DESCRIPTIONS AND RESPONSIBILITIES OF EACH POSITION
Each team needs staff members for the following positions:
| | TEAM 1 | TEAM 2A | TEAM 3 | TEAM 4 | TEAM 5 | TEAM 6 | TEAM 7A |
| --- | --- | --- | --- | --- | --- | --- | --- |
| JUNE 10-16 | PHILADELPHIA | ATLANTA, GA | KNOXVILLE, TN | MILWAUKEE, WI | MISHAWAKA, IN | NEW ORLEANS, LA | VIRGINIA BEACH, VA |
| JUNE 17-23 | CUMBERLAND, MD | HARDEEVILLE, SC | LOUISVILLE, KY | DENVER, CO | CHAMPAIGN, IL | OKLAHOMA CITY, OK | RICHMOND, VA |
| JUNE 24-30 | PLATTSBURGH, NY | DOVER, DE | NASHVILLE, TN (1) | FREMONT, NE | FARMINGTON, MI | MEMPHIS, TN | GROTON, MA |
| JULY 1-7 | OFF WEEK | CHARLOTTE, NC | OFF WEEK | OFF WEEK | MUSKEGON, MI | OFF WEEK | OFF WEEK |
| | | TEAM 2B | | | | | TEAM 7B |
| JULY 8-14 | BILLINGS, MT | CHARLESTON, SC (1) | KANSAS CITY, KS | DETROIT LAKES, MN | ST. LOUIS, MO | MEL/COCOA BEACH, FL | HARTFORD, CT |
| JULY 15-21 | WICHITA, KS | CHARLESTON, SC (2) | NASHVILLE, TN (2) | HUNTINGBURG, IN | ROANOKE, VA | MORGANTON, NC | PITTSBURGH, PA |
| JULY 22-28 | TWIN CITIES, MN | NORTH HALEDON, NJ | | SPRINGFIELD, IL | | GREENSBORO, NC | OIL CITY, PA |