FOUNDER/CEO
Steve Walker
Steve Walker is originally from Detroit, Michigan and was actively involved in sports throughout his younger days. He turned his passion for sports to his Catholic Faith as he got older and sought creative ways to reach young people with the love of Jesus. After receiving his Master's Degree in Religious Education from Duquesne University, he dove into the world of youth ministry for 15 years. He used his experiences to develop and co-found Catholic HEART Workcamp in Orlando, Florida in 1993. Steve likes to relax by watching documentaries, sitting in his easy chairs and enjoying good cooking by his wife, Stephanie. He loves warm weather, popcorn, cookies and getting the aisle seat at concerts, musicals and comedy shows.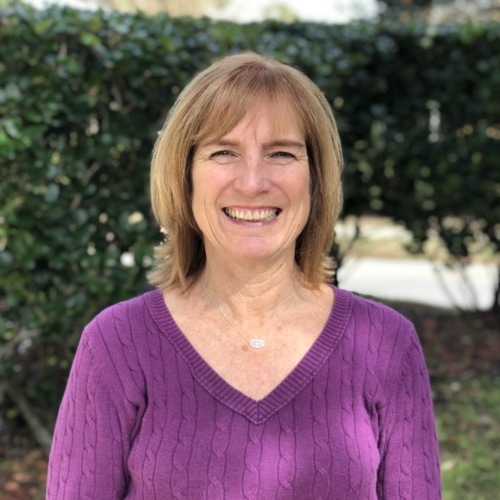 CUTTING EDGE ACCOUNTANT
ISABELLE CALISE
Isabelle was born and raised in Norwalk, Connecticut.  She graduated from Florida Atlantic University with an Accounting degree.  She has been married to her high school sweetheart, Larry for 35 years.  They have 3 sons that all live here in the Orlando area. Living life with 3 boys, she has become an avid sports fan, her favorite teams are the New York Yankees, New York Giants and the UCF Knights.  She loves to cook for her family and tailgate prior to UCF football. Isabelle has worked at CHWC for 15 years.
CHIEF PRODUCTION OFFICER
CHARLOTTE NASSIS
Charlotte Nassis worked for CHWC when we shopped for the food, cooked the food and served the food. She keeps keeps track of at least one million details that must be accomplished throughout the year; in other words, she gets things done and gets others to get things done! Char has been married to her husband for 39 years and has 3 children and 4 grandchildren. She was once the Pennsylvania State Baton Twirling Champion, which led her to teach dance, baton twirling and gymnastics for many years. She bleeds black and gold and even has a Pittsburgh Steelers room in her house. One time, Char won a brand new Honda Civic in a Church Raffle.
DIRECTOR OF INTERNATIONAL MISSIONS
Zach Walker
Zach has been involved with CHWC from the very beginning. He says working for CHWC is his dream job. In kindergarten, however, he wanted to own and pilot his own blimp, an orange one to be exact (still his favorite color to this day). He is a graduate of Rollins College. He loves God, traveling, the Orlando magic, Pittsburgh Steelers, and his beautiful wife named Shannon, whom he also met working with CHWC.
STRATEGIC SPRINTER
Wayne Nassis
Wayne is married to Daisy and they have two daughters named Charlotte and Stella. He attended the University of North Florida where he ran Cross Country and Track and graduated with a degree in Health Science. He is a sports guy who loves everything Pittsburgh: Steelers, Penguins and Pirates. His favorite TV show is Gold Rush and would love to go gold mining one day. Wayne's hobbies include flag football, soccer and running. Wayne has been part of the office team for 8 years and was on Summer Staff for 5 Years.
PUBLIC RELATIONS
KELLY NAAS
Being the Public Relations Diva of the office, Kelly can get anyone excited about Workcamp and constantly interacts with people as she exercises one of her greatest strengths, talking. Having participated as a camper and serving on staff for six summers, she then joined the CHWC family full-time in 2008 after graduating from the University of Central Florida where she majored in Elementary Education. She has a heart for young people and a passion for life that is contagious, just like her laughter. Kelly is one of six kids, all of which starting with the letter "K". She slept in a homemade bunk bed until she was 25 and has a habit of taking pictures of the sky while driving.
ACCOUNT MAESTRO
LYDIA FLYNN
Lydia was born and raised in a northwest suburb of Chicago. After graduating from Ferris State University in Michigan with a degree in Music Industry Management, she moved to Nashville for a year, where she was the Marketing Coordinator at City Winery Nashville. She continued her travels south to Orlando and began working for Catholic HEART Workcamp, having attended as a camper when she was young and working on the summer staff for a few summers. In her free time, Lydia loves to workout, cook, attend concerts, quote The Office on a daily basis, and watch sports, especially the Chicago Blackhawks and college basketball (specifically Xavier University!).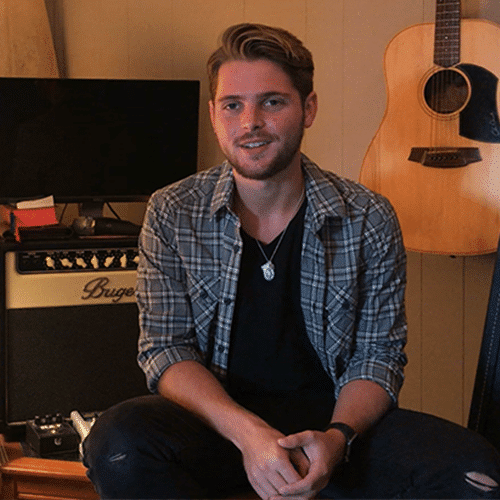 MEDIA GURU
MATHIAS ANDRULEWICZ
Mathias was raised in the small, rural river town of Perryville, MD.  Growing up in a musical family, his creativity was always encouraged and he has been given many opportunities to serve the Church with his musical gifts.  One such opportunity has been serving as a CHWC musician since 2012.  In 2015, Mathias became the first artist to sign with Rekindle Records, an independent Catholic music label.  In addition to creating music, Mathias loves to run long distances, surf, take rosary walks, and watch old Donald Duck cartoons.  He is also a passionate Philadelphia Eagles and 76ers fan.  Mathias currently resides in sunny Cocoa Beach, FL.