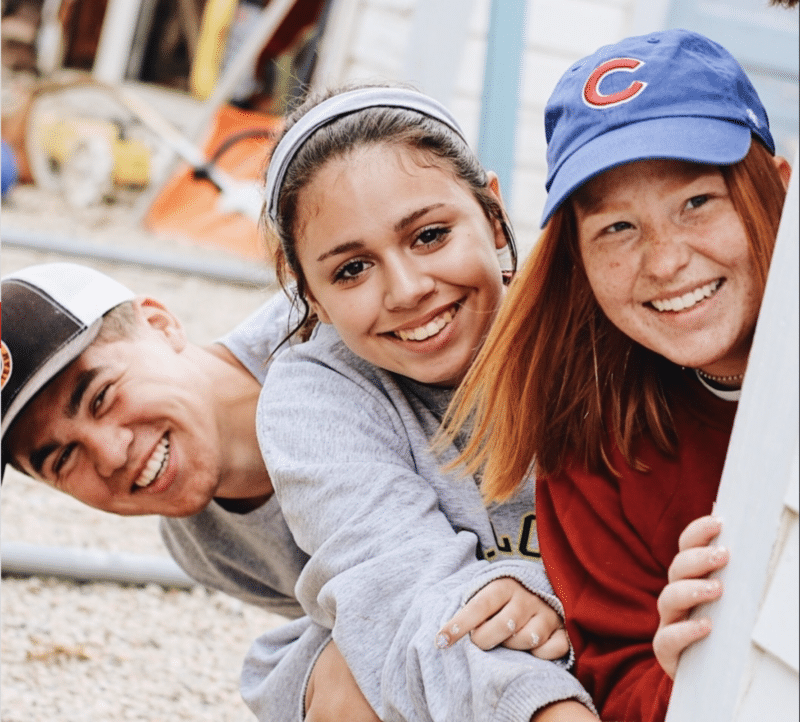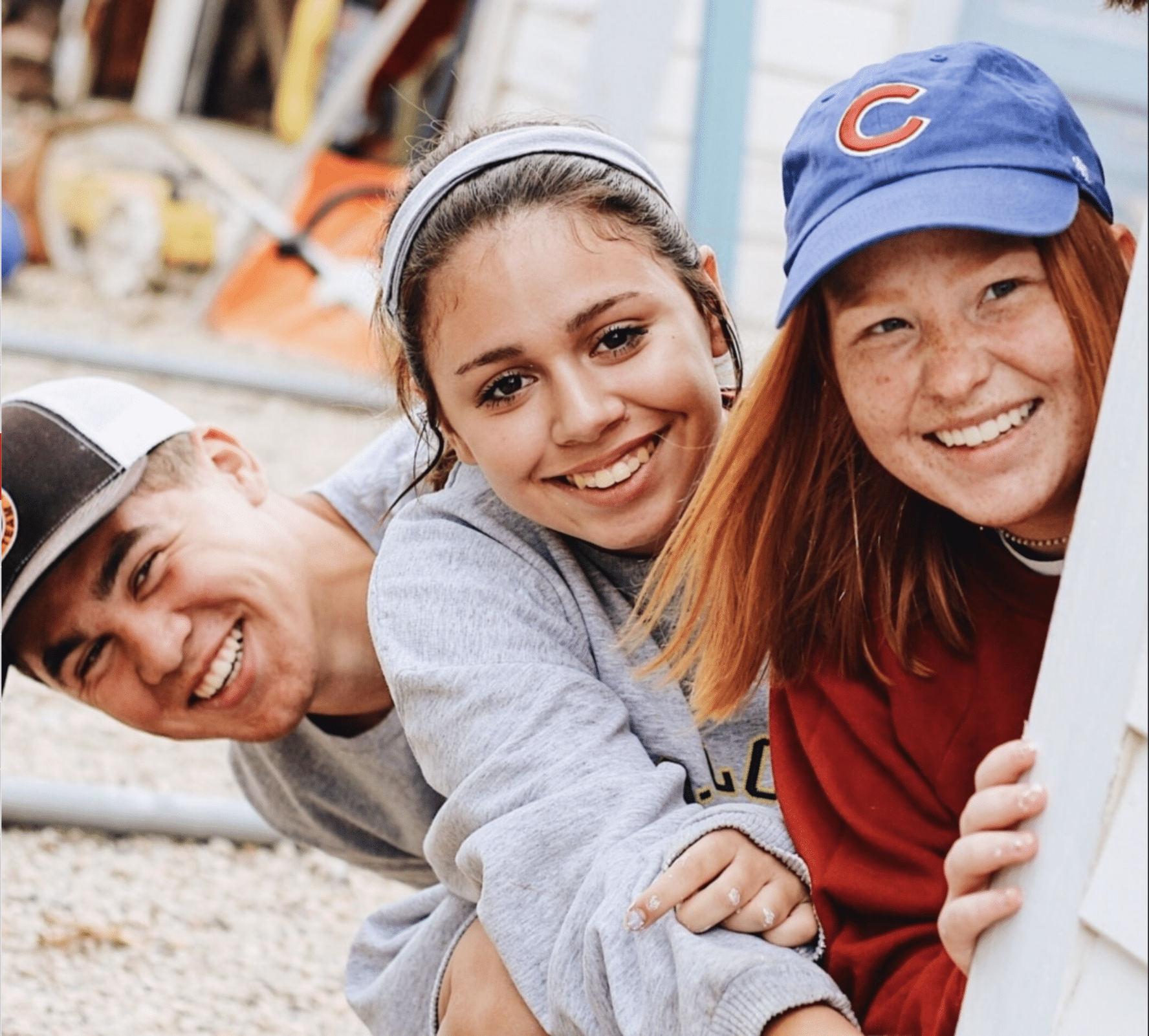 LOVE. SERVE. CONNECT.
WITH CHWC THIS SUMMER.
CHWC offers youth-friendly, Catholic short term mission trips. We provide all you need for unforgettable experience. Catholic HEART Workcamp faithfully and enthusiastically serves the Catholic Church and its teachings, and is an excellent opportunity to "love the least of these". 
1993
Catholic HEART Workcamp was founded by Steve and Lisa Walker who were both youth Ministers at St. Margaret Mary Church in Winter Park, FL at the time. The idea of offering a Catholic work camp was inspired by their participation in non-denominational work camps.  These work camps lacked a Catholic spirituality and perspective. The first Catholic HEART Workcamp was held in Orlando with 100 participants as an extension of St. Margaret Mary Youth Ministry. The first Workcamp Office consisted of only a desk in the corner of Steve and Lisa's home.
1995
CHWC added a second city when they expanded to Pittsburgh, PA. In 1997 the first CHWC tour was established as Detroit, Mobile and Denver were added to the schedule. Catholic HEART Workcamp had surpassed the 1000 camper mark for the first time that year.
1998
This was a monumental year in the growth of CHWC. In 1998 Lisa & Steve were called to move from parish youth ministry into the role as Presidents of CHWC. This change allowed them to devote more time to this growing ministry. This year also was the first year a second team went on the road. This enabled 2 camps to go on at the same time. The number of camps doubled that year as CHWC went into 5 more cities including Phoenix and New Orleans.
1999
Catholic HEART Workcamp hired its first full time employee in addition to Steve and Lisa. Charlotte Nassis became the CHWC office manager (now serving as Chief Production Officer). The number of camps grew to 15 that year with over 3000 campers attending. Also in 1999 the first CHWC promo video was made, and the website heartworkcamp.com was launched.
2003
CHWC moved locations into a 3 room office above the garage of Steve and Lisa's new home. CHWC now consisted of 3 full time and 2 part time employees. In 2001 CHWC added a third team on the road, now they had 22 camps nationwide. Also this was the year that CHWC went international adding a camp in Jamaica. Catholic HEART Workcamp now has over 5000 campers and is growing each year. CHWC added 2 more full-time employees making the office team 5 full-time employees and 2 part time.
2004
Catholic HEART Workcamp built an office building that is exclusively used for their operations.
2005
CHWC added a fourth team on the road. They now had 32 camps and had 9000 campers participate in that summer. The look of the CHWC Program has changed over the years; as of 2005 we had full lighting systems with intelligent lights, 4 main speakers per team as well as 2 subwoofers and were fully digital with all videos and sound. This is also the first year that theme was implemented and helped shape program.
2008
CHWC launched an on-line store to continue to sell merchandise throughout the year. Since CHWC began selling merchandise it has donated 100% of all the proceeds made to various charitable organizations. Also in 2008 CHWC vaulted into the digital world by creating a Facebook Fan Page and a Twitter account in attempts to strengthen the CHWC community.
2009
A fifth team of summer staff was added this year. At this point, there were 5 camps going on each week of the summer. This year the office staff grew again to 6 full-time employees and 3 part-time.
2012
CHWC added two more staff teams in two summers bringing the total to 7. CHWC had over 12,500 campers at 47 camps across the country and in Jamaica.
2016
A new camp was introduced to the variety of camps available, Elevate. These camps focus on inspiring leaders who are really seeking Christ, His church and to become an active Catholic servant. It also features a dedicated keynote speaker and a full praise and worship band.
2017
Steve Walker becomes sole owner of CHWC. Steve works with a team of seven people at the home office in Orlando, Florida. CHWC also extends its ministry and business leadership development to managers, directors, youth ministers and priests throughout the country.