| | | |
| --- | --- | --- |
| | Next Level (Entering 8th & Up) | July 16-22 |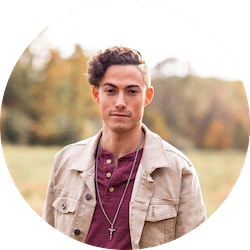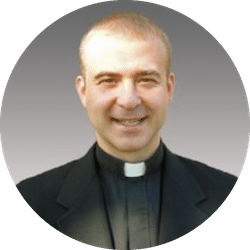 Chaplain: Fr. Alan Zobler
Showers: Males and females each have a locker room area with private shower stalls.
Program area: The school has an auditorium and a gymnasium, both of which are air-conditioned.
Sleeping arrangements: Campers will be sleeping in classrooms. The classrooms are all air-conditioned. Males and females will be on separate floors.
PLEASE NOTE: The Salesian sisters operate a day camp at the same time as CHWC. They require this to be a PEANUT FREE facility. CHWC parish groups are asked not to bring any snacks containing peanuts.
Our volunteers work with many agencies, parishes and Catholic Schools in the Paterson, Newark and Elizabeth areas. We also branch out into less urban areas of North Jersey. The worksites include homeless shelters, food pantries, low-income preschools, a friary, group homes for individuals with disabilities, Senior daycare, a nursing home and a convent, just to highlight a few.
Six Flags Great Adventure
Amusement and theme park is a one and a half hour drive. It is the largest Six Flags Park in the country. They have recently added a shopping outlet center to the park. https://www.sixflags.com/greatadventure
Six Flags Wild Safari – This 350-acre wildlife preserve is home to 1,200 animals, including several endangered species. Our 4.5-mile auto trail lets the animals walk right up to your car for an up-close encounter you'll never forget.
Six Flags Hurricane Harbor – Six Flags Hurricane Harbor is a huge water park.
The Jersey Shore
Relax on one of the many beaches that are within an hour and a half drive. Some of the more popular beaches are Manasquan, Belmar, Point Pleasant, Seaside Island Beach State park, and Long Beach Island. Most of these beaches are just small towns but are great places to spend a day. Point Pleasant and Seaside Park have boardwalks with Arcades, rides, games, and any type of food you can think of. Seaside is by far the largest of all of them.
http://www.visitnj.org/nj/beaches
Broadway Shows – NYC
Run every evening at 8:00 PM and offer a matinee on Sunday, Wednesday, and Saturday at 2:00 PM. Tickets range from $35 to $100 if purchased at the theater. There is a discount ticket center on Broadway at Times Square named TKTS. They sell ticket from half-price to three-quarter price. Availability changes hourly, as the cooperating theater supply or withdraws tickets.
http://www.broadway.com/shows/tickets/
South Street Seaport – NYC
Celebrates OLD New York within New York. It is a great place for New Yorkers and tourists to spend a day. The Seaport contains many shops and museums, which include historic ships. Some ship even offers cruises. It is a great place for souvenir shopping and a moderately priced meal. This Seaport was the first shipping port in New York City.
https://www.southstreetseaport.com/
Fifth Avenue – NYC
A place where you can shop in some of the largest and finest stores in the world. St. Patrick's Cathedral and Rockefeller Center are located at the heart of Fifth Avenue. Harley Davidson Cafe, Hard Rock Cafe, Central Park and Radio City Music Hall are also all apart of this busy section in New York. The Today Show is broadcast in Open Studio in Rockefeller Center.
http://visit5thavenue.com/