In this day and age, there are so many summer camps, service programs, mission trips, conferences, and other opportunities available that it may seem impossible to narrow it down and determine which option is best for your group. Why should you pick Catholic Heart Workcamp? Is CHWC the best fit for your youth?
There are innumerable reasons we think Catholic Heart is for everybody, but to keep it short, here are the basics: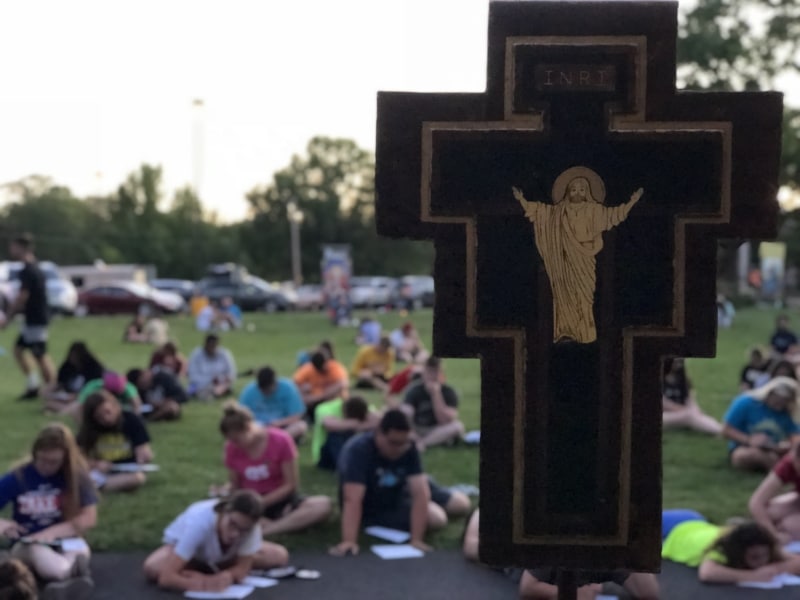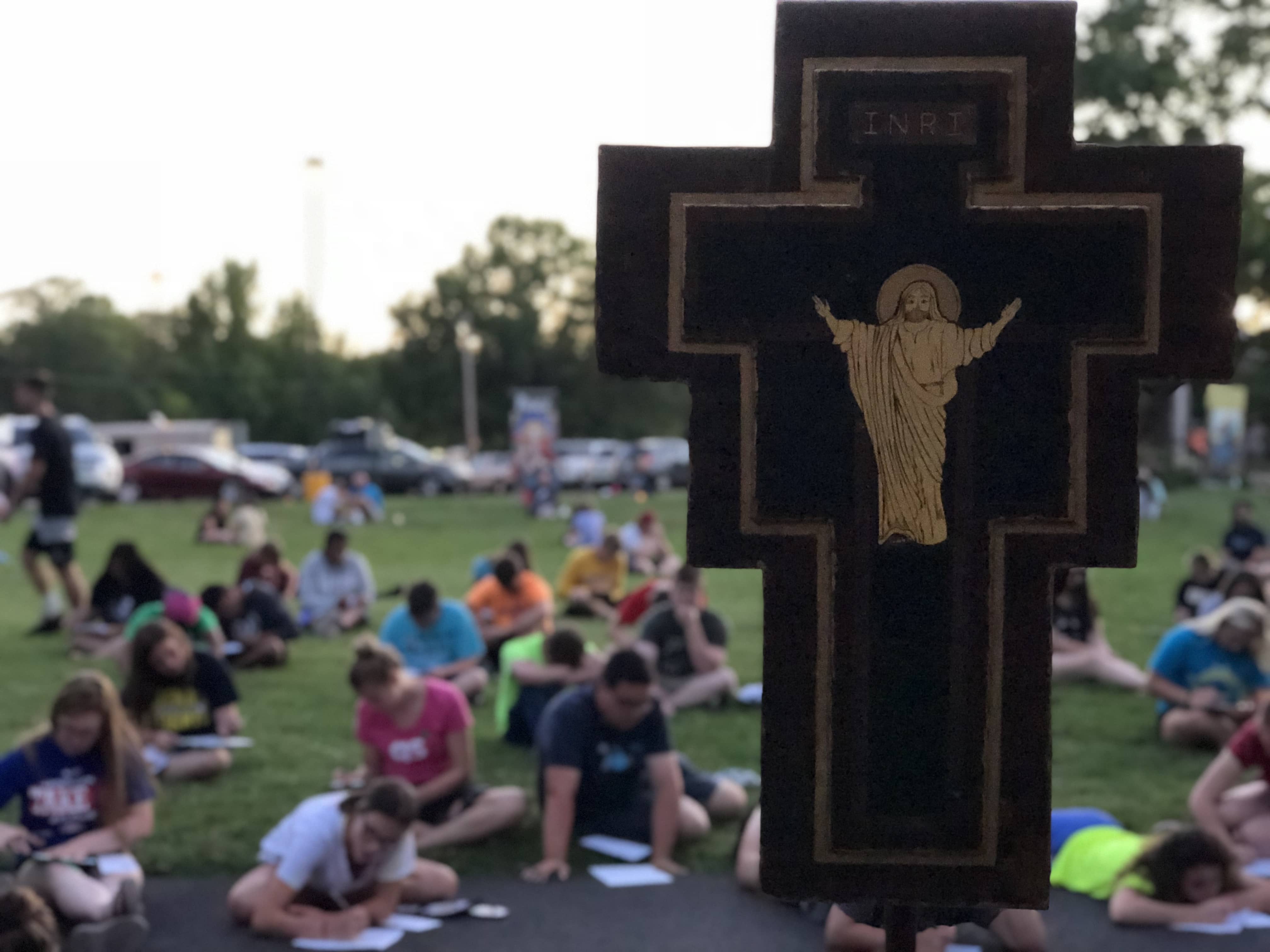 Catholic
The most prominent pillar of CHWC is our Catholic faith. While you don't have to be Catholic to attend CHWC, we do celebrate a number of Catholic traditions at our camps. Throughout the week, we base our programming around the Mass, Reconciliation, and Adoration. We offer time for a daily rosary and prayer throughout. but no matter where your teens are in their faith, we will meet them where they're at to share the love of Christ. The CHWC staff exemplify Catholic values as they strive to be role models for your teen campers.  The majority of CHWC staff members were once campers; they have experienced everything your teens will go through during their week at Catholic Heart Workcamp and found it so impactful they come back to serve the next generation of young, servant-hearted Catholics.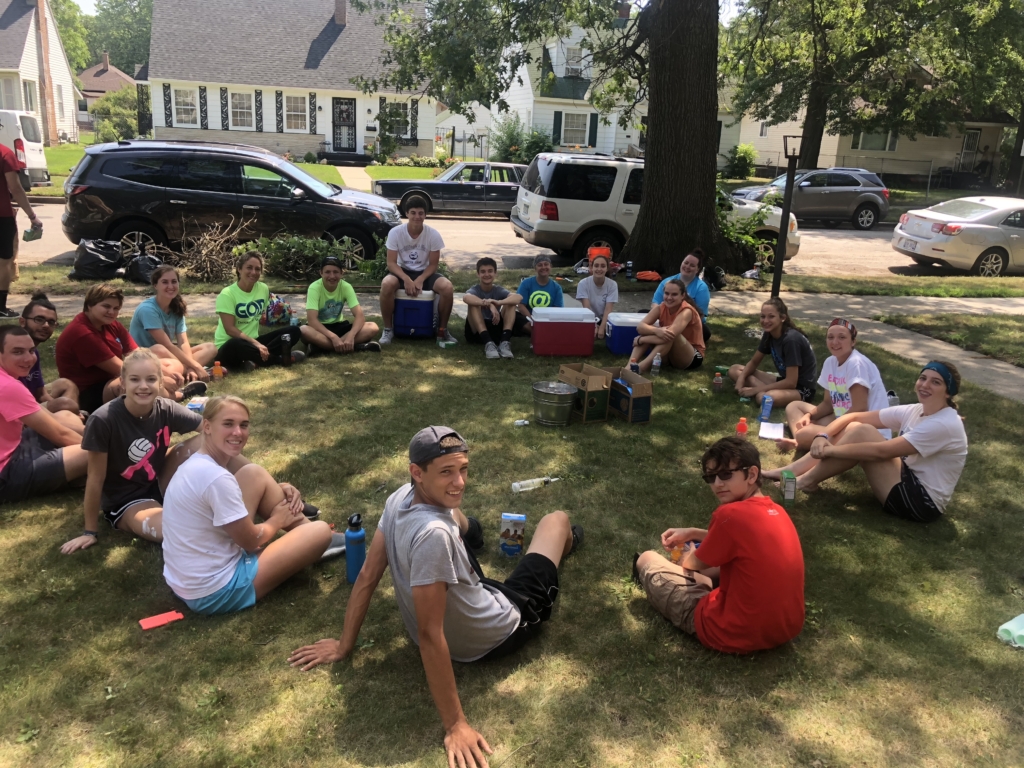 Heart
Unlike other mission trip programs, Catholic Heart Workcamp mixes up youth groups and adult leaders into different work teams. Alongside new friends from all over the United States, campers have the opportunity to work together and share their faith through small group discussions. These new friendships and connections can last a lifetime. It's incredible to learn how our Catholic faith can serve as a means to connect us. Despite individual differences, sharing a heart for faith and service can unify all of us. CHWC offers impactful experiences that allow campers to mature in their faith and form hearts that pursue a deeper relationship with God.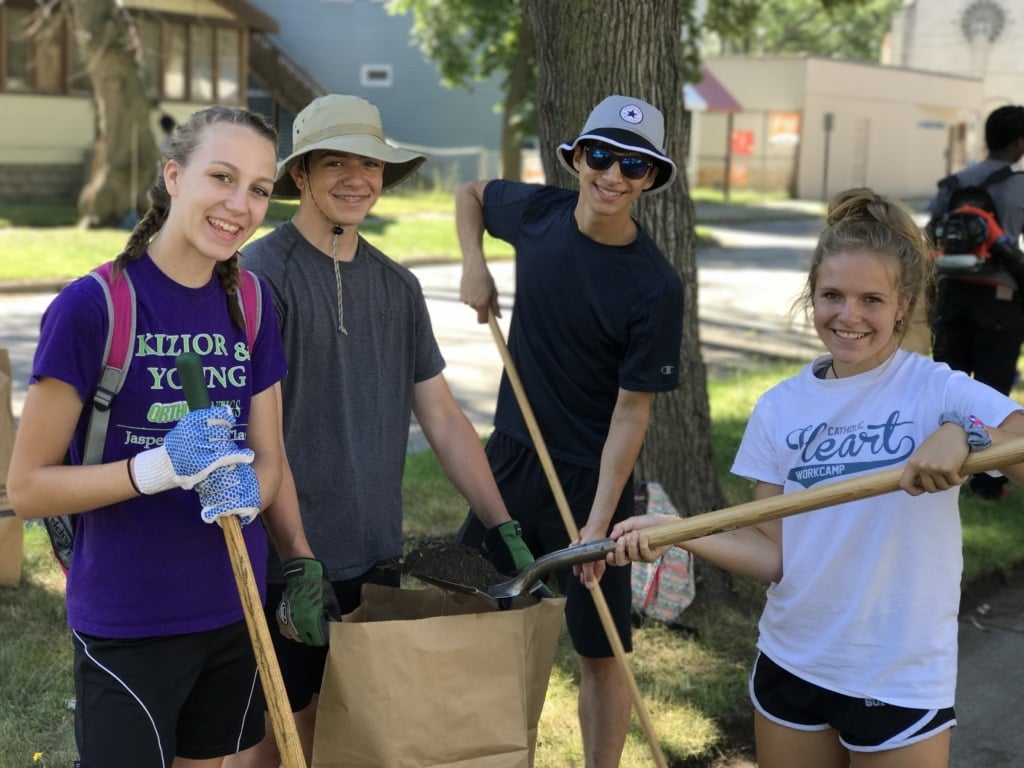 Work
At our core, we are a service organization. We have a nationwide network of individuals who work hard all year long, connecting with residents and agencies that could benefit from your youth's willingness to love, serve, and connect with them. Service projects at resident worksites usually involve painting, landscaping, and other minor home repairs. We also work with social agencies like Habitat for Humanity, Habitat ReStore, local soup kitchens, food banks, and child care centers. Each camp has a unique set of worksites making each Catholic Heart WorkCamp experience different from the next.
We host a "Resident Night" every Thursday night at CHWC.  On these special nights, the residents and agency representatives the teens served are invited to join us at our evening program to share how their week with Catholic Heart WorkCamp has impacted them. This night is very powerful and transformative, especially for the youth. Tears are often shed as teens realize the difference their week of service has made and the impact it will have for years to come.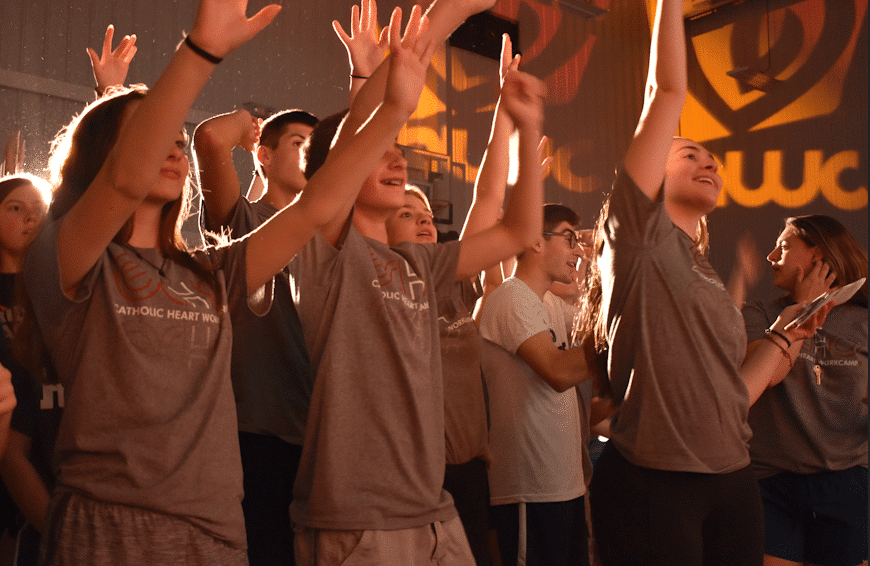 Camp
Despite all the hard service work that takes place during the week, we are still a summer camp. This means that having fun and making memories is a top priority! During our evening program, we play hilarious games, sing along to live music, and enjoy as many forms of wholesome entertainment as humanly possible! One of the highlights of a week with CHWC is our Tuesday night program. It is our liveliest and loudest night as we host a non-stop, high energy, camp-wide dance party! After all the fun and craziness subsides each night, we begin to focus in on a more contemplative part of program. This powerful portion involves talks, skits, and praise and worship. It's an even blend of fun and faith that has proven our camp to be successful and life-changing for over 30 years.
Join us as we impact communities and offer life-changing experiences to Catholic youth across the nation. Your teens will return home with memorable experiences, renewed faith, and new friends.